This is to bring to your notice the application window for the 6G Excellence Scholarships for Masters Students at EUROCOM, France 2023-24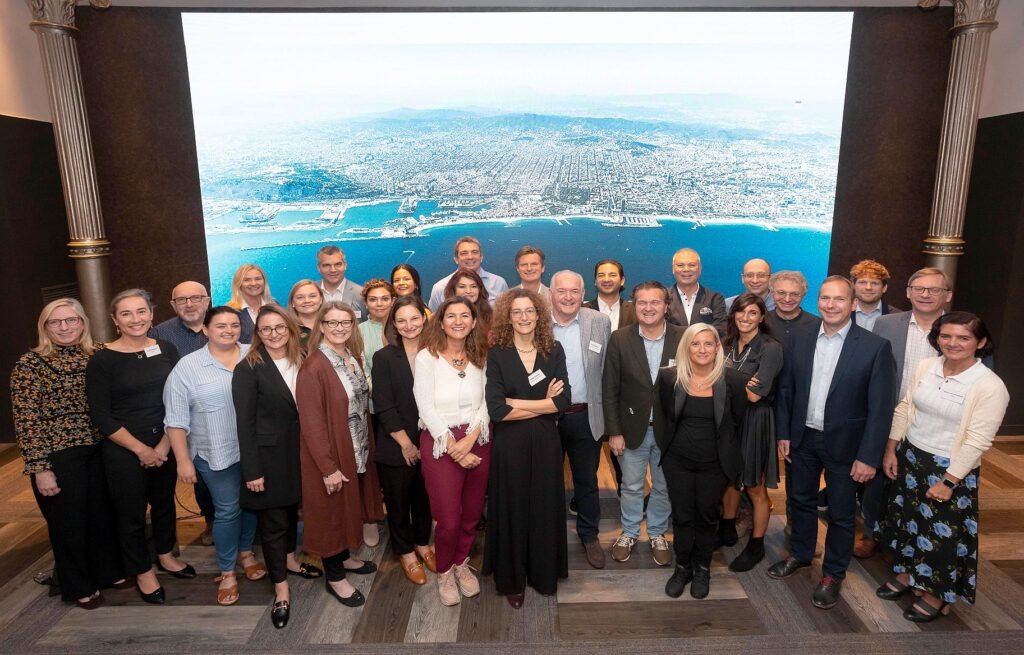 Important Points
Listed below are the key points to be noted about the 6G Excellence Scholarships for Masters Students at EUROCOM, France 2023-24:
Funding is partial.
All the following course offered at the host institution are eligible for this scholarship:

Intelligent Communication Systems

International students are eligible
All Masters applicants are eligible
Brief Description
In Europe's leading high-tech park Sophia-Antipolis, on one of the world's most popular tourist destinations, the French Riviera, is where EURECOM, a top-ranked research facility and graduate school in the ICT field, is situated. Some of Europe's top technical universities and industrial labs have partnered to form EURECOM. 
Also Apply: IDEX Masters Scholarship at Université Paris-Saclay, France 2023-24
Its department of communication systems is renowned for its contributions to theory and practice and has been involved in several EU initiatives, including several ERC and ITN Marie Curie projects. The world's first open-source 5G radio experimentation platform, OpenAirInterface Software Alliance (OAI), was developed and is led by this department.
Application Deadline
Application deadline is May 31, 2023.
Eligible Courses
6G Excellence Scholarships for Masters Students at EUROCOM, France 2023-24 is a scheme that looks to reward high-achieving internationals, and it is only available for the course below at the respective faculties:
Intelligent Communication Systems
Eligible Countries
Students from the following nationalities are eligible:
All international countries.
Scholarship Award Benefit
All of the following will be provided by the university:
The program offers 2 (two) EUR 5.000 6G EXCELLENCE scholarships to external applicants for the whole 24-month master's degree. The awarded student receives the scholarship after arriving at EURECOM (to be verified in November and December 2023).
Both scholarship recipients and non-recipients are required to pay for things like housing, tuition, visa costs, etc.
The Carnot Scholarship and the program for partial tuition fee waivers are the only scholarship programs offered by EURECOM that cannot be combined.
Scholarships may only be applied toward enrollment in the school year 2023–2024.
The student must begin his MSc degree in the fall of 2023 in order for the scholarship to be paid; it cannot be postponed.
Degree Type
6G Excellence Scholarships for Masters Students at EUROCOM, France 2023-24 is for Masters students.
Number of Awards
Eligibility Criteria
All applicants must meet the following criteria to be considered for the 6G Excellence Scholarships for Masters Students at EUROCOM, France 2023-24:
Possessing a Bachelor's degree from a reputable top institution in a comparable discipline (such as computer science, electrical engineering, applied mathematics, computer engineering, etc.)
Must be listed on one of the global ranking lists: TH, QS, and ARWU
Or among the Top 50 Indian engineering institutions or universities (NIRF India), according to ARWU, or Top 50 Chinese Universities.
The best universities in the nation vary depending on the situation and may be found in rankings for THE, QS, ARWU, CS Ranking, Scimago by subject (computer science and ICT), location (Asia or Latin America), QS BRICS, Asia, Latin America, Arab Region, or EECA (Emerging Europe and Central Asia), or both.
Being in the top 10% of your graduating class (as shown by an official document issued by your university, such as a statement signed and stamped by your University, a reference letter, a class ranking certificate, etc.) or having a minimum overall GPA of 3.5/4 (or CGPA of 7/10)
Show a demonstrated interest in 6G's upcoming intelligent networks as well as some of the following areas of specialization: wireless communications, mobile computing, networking, mobile applications and services, communication theory, signal processing, and learning for networks (a brief letter of justification will be required).
Strong advantages include expertise and a desire to collaborate within the OpenAirInterface Alliance.
Application Procedure
The following procedure remains the only viable route to apply rightfully:
The application is submitted online using the same form as your Master's program application
However, it is vital to include in your motivation letter that you would like to be considered for a 6G Excellence scholarship as well.
In addition to the standard application materials, you must attach three (3) extra papers specifically for the "6G Excellence scholarship":
Evidence of your university's greatness (such as a snapshot of the rating webpage)
Your total grade point average (GPA) or ranking in the top 10% of your class (information is emphasized on one page).
One brief letter (no more than one page) explaining your prior experience, educational background, and professional interests.
Please click the 6G Excellence Scholarships for Masters Students at EUROCOM, France 2023-24 to begin your application.
Frequently Asked Questions
The following are the FAQs that would help you in your scholarship search:
6G Excellence Scholarships for Masters Students at EUROCOM, France
It is an Undergraduate position for only high-achieving applicants of the scholarship at EUROCOM.
What are Tips to Increase My Chances of Getting Selected
Follow deadlines and give all documentation correctly upon request.
Is this Scholarship for Both Domestic and Foreign Applicants?
6G Excellence Scholarships is for only International applicants.
Not interested in this particular scholarship? See other scholarships here