This is to bring to your notice the application window for the Annual IELTSing Scholarship, USA 2024-25 has now been opened for the general public to apply.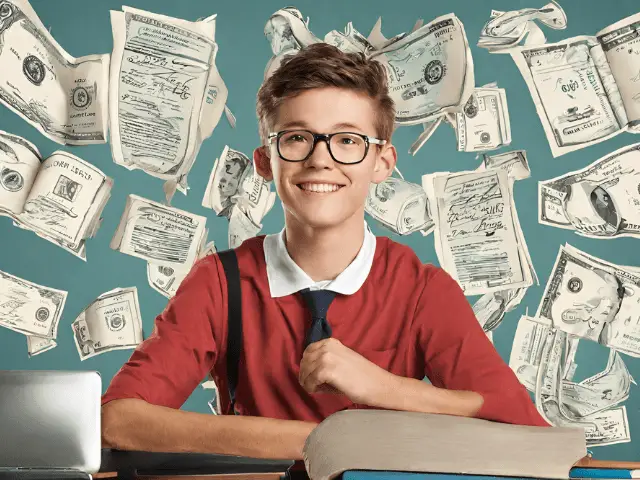 Important Points
Listed below are the key points to be noted about the Annual IELTSing Scholarship, USA 2024-25:
Funding is partial
All the following courses offered at the host institution in respective departments and faculties are eligible for this scholarship:
International and domestic students are eligible
All undergraduate and graduate applicants are eligible
Brief Description
Recognizing the significance of education and the escalating expenses associated with it, IELTSing is enthusiastic about providing an annual scholarship to support dedicated students on their path to success. This recurring award of $1,500 aims to ease the financial burden for ambitious individuals seeking higher education at the collegiate level. The opportunity is extended to both existing college students and incoming freshmen, underlining our commitment to fostering academic advancement.
Also Apply: Emerson College Undergraduate Honors Program, USA 2023-24
This year's chosen theme is centered around the "IELTS exam for study abroad". In today's educational landscape, students often encounter a multitude of exams when considering overseas studies. The question at hand is why should aspiring students opt for this specific examination? What unique advantages does it offer in comparison to others? This scholarship initiative seeks to encourage thoughtful reflection on the benefits and merits of choosing the IELTS exam for pursuing education abroad.
Application Deadline
The application deadline is March 31, 2024
Eligible Courses
Annual IELTSing Scholarship, USA 2024-25 is a scheme that looks to reward high-achieving internationals, and it is only available for the courses below at the respective faculties:
Eligible Countries
Students from the following nationalities are eligible:
Scholarship Award Benefit
The university will provide all of the following:
$1,500 scholarship
one branded travel backpack
The scholarship may be used for tuition, room and board, books, or travel. Funds will be sent directly to the winner's study abroad program or university
Degree Type
The Annual IELTSing Scholarship, USA 2024-25 is for undergraduate and graduate applicants.
Number of Awards
Eligibility Criteria
All applicants must meet the following criteria to be considered for the Annual IELTSing Scholarship, USA 2024-25:
Must be 18 years or above
Candidate must be enrolled in Undergraduate/Graduate course
Must be in a Reputed University
Your essay must Plagiarism-Free and be between 1000 – 1500 words
Application Procedure
The following procedure remains the only viable route to apply rightfully:
Begin by creating an account through the Sign Up popup on the website.
Navigate to the Submit Essay Page.
Complete the submission form with the necessary details.
Specify "IELTS exam for study abroad" as the subject of your essay.
Thoroughly examine and assess your essay before final submission.
Submit your essay through the form after double-checking your provided information.
Confirm that your essay has been successfully added to our essay database by checking here.
Please click the Annual IELTSing Scholarship, USA 2024-25 to begin your application.
Frequently Asked Questions
The following are the FAQs that would help you in your scholarship search:
Annual IELTSing Scholarship, USA
It is an undergraduate and graduate position for only high-achieving applicants of the scholarship by Partner Universities
What are Tips to Increase My Chances of Getting Selected
Follow deadlines and give all documentation correctly upon request.
Is this Scholarship for Both Domestic and Foreign Applicants?
This is for International and domestic applicants.
Not interested in this particular scholarship? See other scholarships here