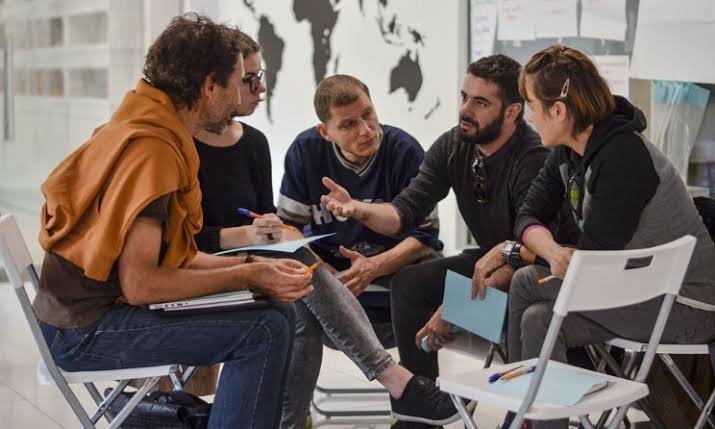 Scholarship Description
Funded 2022- ArtsLink International Fellowship Program supports pioneering artists, curators, and arts leaders from CEC Artlink network countries in developing socially engaged practices in the US and at home.
The multi-year Fellowship offers a virtual research residency hosted by leading arts organizations in the US, including Puerto Rico, and supports the resulting collaborative projects in the US and the artists' home countries.
CEC ArtsLink curates each Fellowship, hosted by established US non-profit arts organisations across the country. During the residencies, the Fellows and host organisations collaborate through online dialogues, virtual networking, and research. ArtsLink offers an initial honorarium to Fellows and US hosts to cover the research residency and support for the subsequent project in the US to cover visa and travel, food and lodging, health insurance, and up to 50% of production costs.
Opportunity Type
Scholarships and Fellowships
Number of Available Scholarships
Not specified
Eligible Nationality
All Nationalities
Eligibility
CEC ArtsLink will accept application from contemporary artists, curators and art leaders whose work is informed by community engagement processes or social practice
Applicants are expected to a have in-depth knowledge of English to function independently in the USA.
Undergraduate students, none professionals, and research scholars are not eligible.
Applicants must be a citizen of one of the CEC ArtsLink network countries.
Select Criteria
Independent review panel which comprised of arts professionals are on ground to evaluate all ArtsLink Fellowship applications considering the following:
Artistic or professional excellence of the applicant's work
Demonstration of experience and an active commitment to community engagement and dialogue.
Applicants must be able to meet cross cultural challenges
Application Deadline
December 30, 2022
Application Procedure
Kindly follow this link to apply for scholarship.
Find Out More scholarship That Fits You? See other scholarships here.