This is to bring to your notice the application window for the Villanova University Presidential Scholarhsip, USA 2024-25 has now been opened for the general public to apply.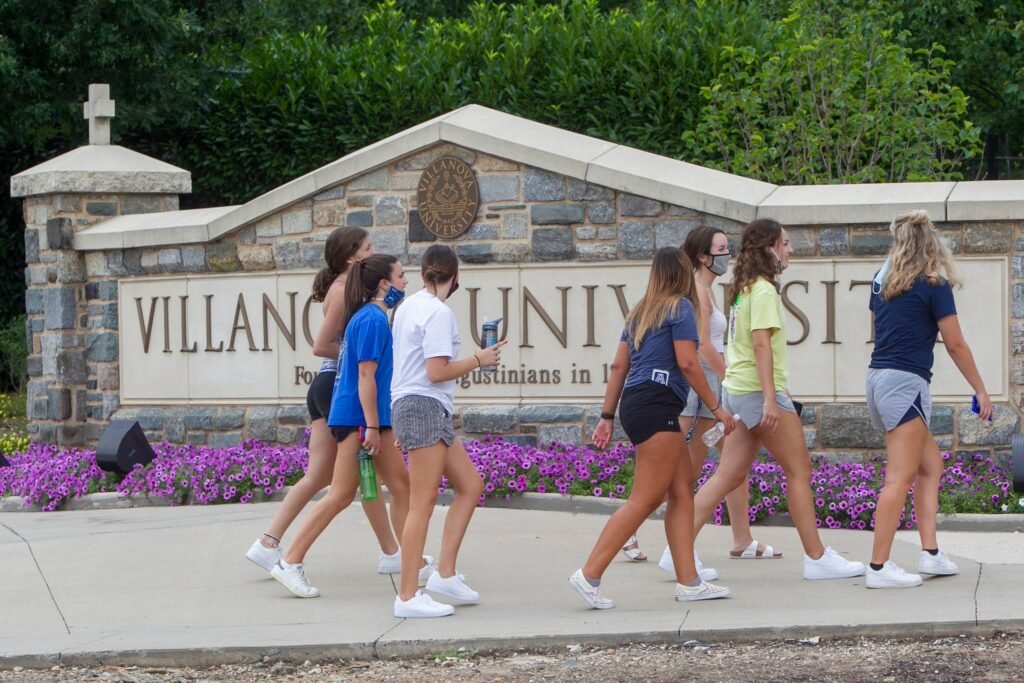 Important Points
Listed below are the key points to be noted about the Villanova University Presidential Scholarship, USA 2024-25
Funding is partial.
All the following courses offered at the host institution in respective departments and faculties are eligible for this scholarship:
International students are eligible
All undergraduate applicants are eligible
Brief Description
The Villanova University Presidential Scholarship, awarded for the 2024-25 academic year, is a prestigious, renewable, merit-based honour that encompasses full coverage of tuition, room and board (inclusive of a 21-meal per week plan), general fee, and the expense of textbooks for an impressive eight consecutive semesters. This distinguished accolade is granted to exceptional students who hail from a rich tapestry of intellectual, social, ethnic, and economic backgrounds. These Presidential Scholars are remarkable leaders, and catalysts for change both within and beyond the campus, displaying an unwavering passion for learning and a deep-seated dedication to enriching their local and broader civic communities.
Also Apply: Harambe Masters Scholarships at the Fletcher School at Tufts University, USA 2023-24
To vie for the esteemed Villanova University Presidential Scholarship, prospective students must first receive a nomination. This can be extended by the chief academic officer of their high school, be it the principal, president, headmaster, or alternatively, by their secondary school counsellor, or an officially designated representative from their homeschool entity. Additionally, nominations can be proffered by a representative from a non-profit community-based organisation committed to guiding high school students through the intricate college search process.
Application Deadline
The application deadline is as follows:

The student must be nominated by December 1, must submit a completed application for admission by December 5 and must submit a completed application for the Presidential Scholarship by January 2, 2024.
*Students are strongly encouraged to submit all application materials by the March 1 priority deadline to ensure consideration
Eligible Courses
The Villanova University Presidential Scholarship, USA 2024-25 is a scheme that looks to reward high-achieving internationals, and it is only available for the course below at the respective faculties:
Eligible Countries
Students from the following nationalities are eligible for Villanova University Presidential Scholarhsip:
Scholarship Award Benefit
All of the following will be provided by the university:
Check the Villanova University Presidential Scholarhsip page for full benefit details..
Degree Type
The Villanova University Presidential Scholarship, USA 2024-25 for undergraduate applicants.
Number of Awards
Eligibility Criteria
All applicants must meet the following criteria to be considered for the Villanova University Presidential Scholarhsip, USA 2024-25:
Academic Achievement

Scholars should exhibit academic excellence, curiosity, and a willingness to consider diverse perspectives.
Academic excellence is demonstrated through high school course selection and GPA.
SAT and/or ACT scores, if provided, should reflect high achievement (test-optional for the 2023-24 Admission Cycle).

Passion and Commitment

Scholars demonstrate sustained involvement with causes, movements, and organizations they deeply care about.

Civic Engagement

Scholars exhibit a sustained commitment to service in their school and civic communities.
They nurture a concern for the common good and are enthusiastic about responsible and productive citizenship.

Creativity

Scholars are imaginative and embrace new ways of thinking.
Their capacity for creative expression and openness to new ideas make them emerging leaders in their fields.

Leadership

Scholars demonstrate responsibility, initiative, and action, defining their own style of leadership.

Resiliency

Scholars display the ability to navigate systemic challenges and utilize resources to overcome obstacles.
They reflect on how experiences have shaped them over time.

Response to Systemic Challenges

Each Scholar is a changemaker who works to understand and address systemic challenges that impact people and communities.

Vision for the Future

Scholars pursue positive change, exhibit persistence, and formulate a vision to address pressing issues.
They aim to leave a lasting legacy that changes lives for the better, both individually and globally.
In addition to these criteria, there are no specific minimum grade point average or standardized test score requirements for Villanova University Presidential Scholarhsip eligibility. However, nominees must be competitive applicants to Villanova University. Applicants are encouraged to refer to the Villanova Admission Profile for further information.
The selection process is holistic and seeks evidence of excellence in candidates as individuals actively engaged with the world around them.
Application Procedure
The following procedure remains the only viable route to apply rightfully:
Nomination and Common Application Submission (By December 1)

Students interested in the scholarship must be nominated by one of the following by December 1, 11:59 PM (EST):

Chief academic officer of their high school
Guidance counselor or an official school designee
Representative from a home school entity
Representative from a non-profit organization dedicated to helping high school students with the college search process
Commanding Officer (for Veterans out of high school for more than two years)

Complete application for admission through the Common Application by December 5.

Presidential Scholarship Application Access

Upon nomination, nominees receive a confirmation email with an interest form.
After completing the interest form, students receive an email with a link to access the Presidential Scholarship application.
The application consists of eight short-answer questions and must be submitted by January 2.

Email Communication

Ensure that email accounts are configured to receive messages from presidentialscholarship@villanova.edu to prevent filtering or blocking.

Presidential Scholarship Application Submission (By January 2)

The application link is sent once the nomination is received and the interest form is completed.
Application submission is only possible after applying to Villanova University through the Common Application.
Complete eight short essays (limit of 200 words each) and save them on your computer before submission.
Application submission deadline is 11:59 PM (EST) on January 2.

Confirmation of Application Submission

Verify that the application has been successfully uploaded to ensure it reaches the Presidential Scholarship Committee for review.

Review of Presidential Scholarship Applications (January-February)

Selection committees review all University Admissions Common Application materials and the Presidential Scholarship short essays.
Applicants can check their status (Finalist or Non-finalist) on their Applicant Status Page when decisions are released. Notifications will be sent via email.

On-Campus Interview Program and Decision Notification (February-March)

Finalists are required to participate in an on-campus Interview Program.
All finalists will be notified of the selection committees' decisions following the Interview Program.
Note: Application for the Presidential Scholarship does not guarantee acceptance to Villanova University.
Please click the Villanova University Presidential Scholarhsip, USA 2024-25 to begin your application.
Frequently Asked Questions
The following are the FAQs that would help you in your scholarship search:
Villanova University Presidential Scholarhsip, USA 2024-25
Villanova University Presidential Scholarhsip is an undergraduate position for only high-achieving applicants of the scholarship by Villanova University
What are Tips to Increase My Chances of Getting Selected
Follow deadlines and give all documentation correctly upon request.
Is this Scholarship for Both Domestic and Foreign Applicants?
Villanova University Presidential Scholarhsip is for International applicants.
Not interested in this particular scholarship? See other scholarships here