This is to bring to your notice the application window for the Anita Robertson Graduate Bursary in Nursing at Brock University, Canada 2023-24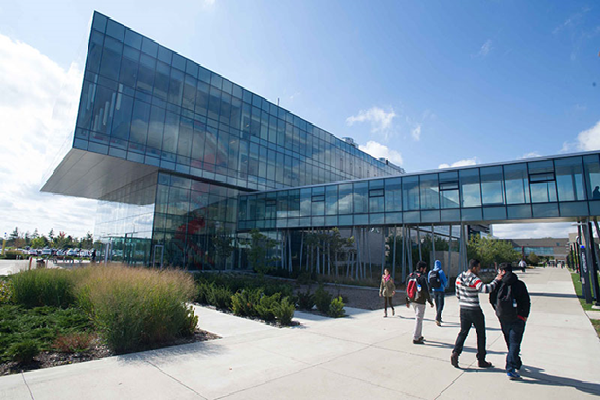 Important Points
Listed below are the key points to be noted about Anita Robertson Graduate Bursary in Nursing at Brock University, Canada 2023-24:
Funding is partial.
They accept Nursing degrees for this scholarship at Brock University
International students are eligible
All Masters and PhD applicants are eligible
Brief Description
The Canadian Nurses Foundation is providing graduate nursing students who are pursuing a master's or doctorate degree at a Canadian university with financial assistance through the Anita Robertson Graduate Bursary in Nursing. Anita Robertson, a nurse executive and previous head of the Canadian Nurses Association, is honored by having the bursary bear her name.
See also: Heimbecker International Scholarships at University of Guelph, Canada 2023-24
The bursary's goal is to aid in the advancement of future nursing leaders who exhibit academic brilliance, leadership potential, and a dedication to the field. The bursary offers financial support to aid with the cost of graduate school-related fees such tuition, books, and living expenses.
Application Deadline
Application deadline is July 14, 2023.
Eligible Courses
Anita Robertson Graduate Bursary in Nursing at Brock University, Canada 2023-24 is a scheme that looks to reward high-achieving internationals, and it is only available for the course below at the respective faculties:
Eligible Countries
Students from the following nationalities are eligible:
Scholarship Award Benefit
All of the following will be provided by the university:
Financial Support: The bursary offers assistance with paying for tuition, books, and other fees related to graduate studies. Students who may be struggling financially while pursuing their academic aspirations might benefit from this by having some of their financial burdens reduced.
Academic Excellence: By being awarded the bursary, students are acknowledged for their academic prowess, capacity for leadership, and dedication to the nursing field. This acknowledgement may give them more confidence and drive to keep working for their nursing career objectives.
Networking Possibilities: Bursary recipients may have the chance to network and broaden their career options by getting in touch with other nursing professionals and leaders.
Progression in Career: Earning a graduate nursing degree can lead to new job prospects and allow graduates to take on more specialized nursing responsibilities. Students who get financial assistance through the bursary may be better able to concentrate on their studies and succeed in both their academic and career aspirations.
The award is valued at $5,707.
Degree Type
Anita Robertson Graduate Bursary in Nursing at Brock University, Canada 2023-24 is for Masters and PhD students.
Number of Awards
Eligibility Criteria
All applicants must meet the following criteria to be considered for the Anita Robertson Graduate Bursary in Nursing at Brock University, Canada 2023-24:
To practice as a registered nurse (RN) in Canada, applicants must possess a valid RN license.
Applicants must be enrolled in or accepted into a master's or doctorate nursing program at a Canadian university in order to be eligible. The program must have Canadian Association of Schools of Nursing accreditation (CASN).
Minimum GPA: Candidates must have completed their most recent academic program with a minimum GPA of 3.0 (on a scale of 4.0).
Financial Need: Applicants must show that they have a need for financial assistance, which might include providing financial details as part of the application process.
Application Materials: Candidates are needed to submit the necessary application documents, which normally include transcripts, recommendation letters, a personal statement, and financial data.
Application Procedure
The following procedure remains the only viable route to apply rightfully:
The Graduate Student Internal Entrance Scholarship/Award Application must be filled out and submitted at the time your application for graduate study at Brock University is submitted.
The form will appear on your applicant portal account as a document necessary for admission.
You will get email instructions to activate your applicant portal account after submitting your graduate studies application.
Please click the Anita Robertson Graduate Bursary in Nursing at Brock University, Canada 2023-24 to begin your application.
Frequently Asked Questions
The following are the FAQs that would help you in your scholarship search:
Anita Robertson Graduate Bursary in Nursing at Brock University, Canada ?
It is a Masters and PhD position for only high-achieving applicants of the scholarship at Brock University
What are Tips to Increase My Chances of Getting Selected
Follow deadlines and give all documentation correctly upon request.
Is this Scholarship for Both Domestic and Foreign Applicants?
This is for only International applicants.
Not interested in this particular scholarship? See other scholarships here