This is to bring to your notice the application window for the Brandeis University Leonard Bernstein Fellowship, USA 2023-24 has now been opened for the general public to apply.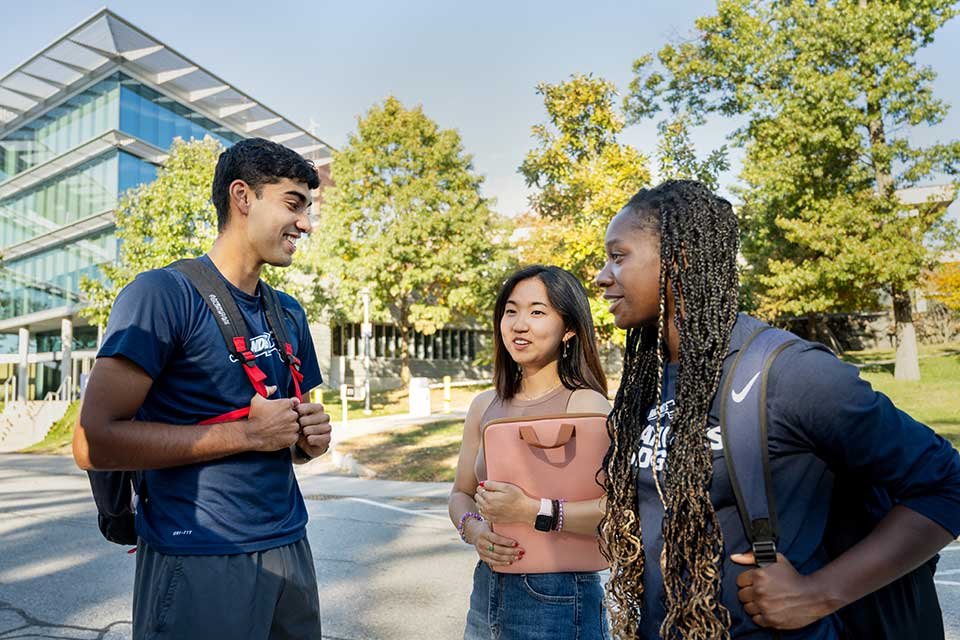 Important Points
Listed below are the key points to be noted about the Brandeis University Leonard Bernstein Fellowship, USA 2023-24:
Funding is partial.
All the following courses offered at the host institution in respective departments and faculties are eligible for this scholarship:
International and domestic students are eligible
All undergraduate applicants are eligible
Brief Description
The Brandeis University Leonard Bernstein Fellowship, USA 2023-24, pays tribute to the renowned American composer and conductor Leonard Bernstein, a pioneering figure in Brandeis' early faculty. This prestigious fellowship, which stands as a testament to Bernstein's enduring influence, is a cherished tradition at the university. Each year, a select group of students is chosen in collaboration with the esteemed music faculty to partake in this program.
Also Apply: Brandeis University MLK Fellowships, USA 2023-24
At Brandeis, the arts have always held a central place in the educational experience. The Leonard Bernstein Fellowship, in honoring both Bernstein's legacy and the exceptional musical talent within Brandeis, offers participants a host of valuable opportunities. This includes complimentary private lessons, invaluable chamber coaching from the distinguished Brandeis faculty, and a diverse array of distinctive performance experiences. In the forthcoming academic year, the Fellowship will be granted in the disciplines of piano, violin, and voice. Portfolios for these instruments will be meticulously reviewed by the Brandeis music faculty, and their evaluation will be an integral part of the application review process for prospective students seeking admission to Brandeis. It's important to note that portfolios for other instruments will not undergo assessment by either the music faculty or the Admissions Office.
Application Deadline
The application deadlines are as follows:

Early Decision I Nov. 1
Early Decision II Jan. 3
Regular Decision Feb. 1
Eligible Courses
The Brandeis University Leonard Bernstein Fellowship, USA 2023-24 is a scheme that looks to reward high-achieving internationals, and it is only available for the courses below at the respective faculties:
Eligible Countries
Students from the following nationalities are eligible:
Scholarship Award Benefit
The university will provide all of the following:
Up to $20,500 in funding annually, renewable for up to eight semesters.
Free private lessons with members of the Brandeis music faculty.
Unique performance opportunities with the other members of the Leonard Bernstein Fellowship.
Mentorship and advising from Brandeis' highly respected music faculty..
Degree Type
The Brandeis University Leonard Bernstein Fellowship, USA 2023-24 is for undergraduate applicants.
Number of Awards
Eligibility Criteria
All applicants must meet the following criteria to be considered for the Brandeis University Leonard Bernstein Fellowship, USA 2023-24:
Maintain a satisfactory level of participation and performance in Leonard Bernstein Fellowship ensembles.
Declare a major or minor in music.
Meet the additional renewal criteria for the Leonard Bernstein Fellowship.
Application Procedure
The following procedure remains the only viable route to apply rightfully:
Supplemental Application Step: Within your Brandeis application, you'll find a dedicated supplement page. Here, you'll have the opportunity to express your interest in being considered for the esteemed Leonard Bernstein Fellowship.
Showcasing Your Talent: For those who wish to be considered for this prestigious fellowship, an essential step is to submit a recorded audition. This can be in the form of a piano, violin, or voice performance, and it should be done through the Slideroom platform.
Guidance for Submission: While preparing your audition, it's recommended to provide two to three recordings. This allows you to showcase your range and expertise effectively.
Evaluation Process: Your submissions will be meticulously assessed by the experienced Brandeis music faculty. They work closely with the admissions office to select the deserving recipients of the Leonard Bernstein Fellowship.
Notification of Achievement: Successful candidates are notified about their Leonard Bernstein Fellowship award concurrently with their admission decision. This means you'll receive this exciting news at the same time you learn about your acceptance to Brandeis University.
Please click the Brandeis University Leonard Bernstein Fellowship, USA 2023-24 to begin your application.
Frequently Asked Questions
The following are the FAQs that would help you in your scholarship search:
Brandeis University Leonard Bernstein Fellowship, USA
Brandeis University Leonard Bernstein Fellowship is a Postgraduate Research position for only high-achieving applicants of the scholarship by Brandeis University
What are Tips to Increase My Chances of Getting Selected
Follow deadlines and give all documentation correctly upon request.
Is this Scholarship for Both Domestic and Foreign Applicants?
This is for International and domestic applicants.
Not interested in this particular scholarship? See other scholarships here