This is to bring to your notice the application window for the Carl Duisberg Fellowships at Bayer Foundation, Germany 2023-24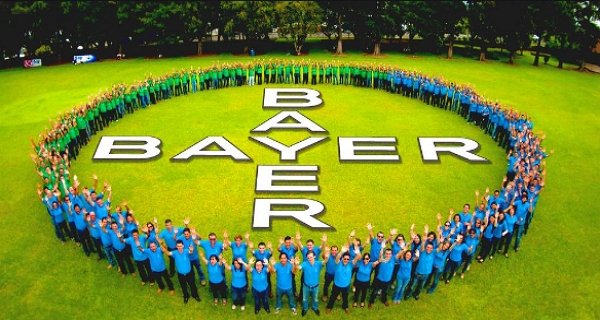 Important Points
Listed below are the key points to be noted about Carl Duisberg Fellowships at Bayer Foundation, Germany 2023-24:
Funding is partial
They take International research projects at Bayer Foundation
International students are eligible
All Master, PhD and Medical studies applicants are eligible
Brief Description
Outstanding master's, PhD, and medical students can apply for one of three scholarships from the Bayer Foundation to carry out worldwide research projects, internships, and other activities.
See also: Albrecht Mendelssohn Doctoral Scholarships at University of Hamburg, Germany 2023-24
Women, people from low- and middle-income countries, parents of small children, people who work in Germany, and those who speak German as a second language are all highly encouraged to apply.
Application Deadline
Application deadline is April 10, 2023.
Eligible Courses
Carl Duisberg Fellowships at Bayer Foundation, Germany 2023-24 is a scheme that looks to reward high-achieving internationals, and it is only available for the course below at the respective faculties:
International research projects
Eligible Countries
Students from the following nationalities are eligible:
Low- & Middle-income Countries
Scholarship Award Benefit
All of the following will be provided by the university:
Applicants can participate in fellowships for two weeks to six months and get up to 10,000 euros in support.
The most money that may be given to one fellowship is 10,000 euros.
Foundation Bayer Any other form of financing or fellowships may be coupled with fellowships.
Activities with a maximum length of six months may use funding.
Degree Type
Carl Duisberg Fellowships at Bayer Foundation, Germany 2023-24 is primarily for Master, PhD and Medical program program students.
Number of Awards
Eligibility Criteria
All applicants must meet the following criteria to be considered for the Carl Duisberg Fellowships at Bayer Foundation, Germany 2023-24:
People studying in Germany are required to do internships in another nation, and those studying abroad are required to complete their fellowships at a German research center.
Students who are not German citizens must complete fellowships in Germany.
Students who are located in Germany are required to complete internships abroad.
Bachelor students and postdoctoral researchers are not eligible for fellowships since they cannot be completed at commercial entities (i.e., in industry).
Fellowships in Drug Discovery from Otto Bayer: For master's or doctoral students from all scientific fields, including pharmacy and data science, with basic or applied research relevant to the pharmaceutical and over-the-counter consumer healthcare businesses.
Jeff Schell Fellowships for Agricultural Science are available to master's or doctoral level students in all scientific fields, including data science, who are doing basic or applied research that is pertinent to the Crop Science sector.
Duisberg, Carl Medical science fellowships are available to all students studying human and veterinary medicine as well as master's and PhD candidates in the fields of medical engineering, applied medical sciences, data science in healthcare, and public health.
Application Procedure
The following procedure remains the only viable route to apply rightfully:
Applications must be submitted using our online portal (only available during the application period). The language of the application is English.
Supporting Documents: During the application time, information on the necessary materials will be provided.
The whole set of requirements must be met by applicants in order to be admitted.
English language proficiency and German as a second language are both essential in terms of language abilities.
Please click the Carl Duisberg Fellowships for at Bayer Foundation, Germany 2023-24 to begin your application.
Frequently Asked Questions
The following are the FAQs that would help you in your scholarship search:
Carl Duisberg Fellowships at Bayer Foundation, Germany ?
It is a Master, PhD and Medical position for only high-achieving applicants of the scholarship at Bayer Foundation.
What are Tips to Increase My Chances of Getting Selected
Follow deadlines and give all documentation correctly upon request.
Is this Scholarship for Both Domestic and Foreign Applicants?
This is for only International applicants.
Not interested in this particular scholarship? See other scholarships here