This is to bring to your notice the application window for the Discover Business international Scholarship at University of Dundee, UK 2023-24.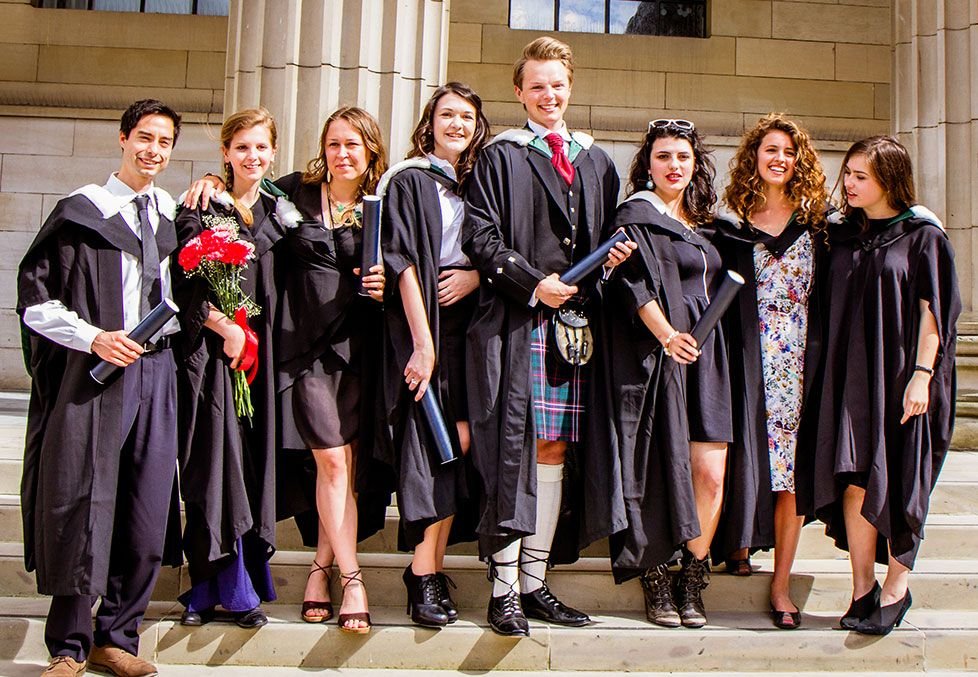 Important Points
Listed below are the key points to be noted about Discover Business international Scholarship at University of Dundee, UK 2023-24:
Funding is partial
They take Accounting and Finance, Business, Management, Marketing, and Economics courses. courses at University of Dundee
International students are eligible
All postgraduate or undergraduate applicants are eligible
Brief Description
Do you intend to attend college in the UK? For the academic year 2023–2024, the University of Dundee is requesting overseas students to submit applications for the Discover Business international awards.
Outstanding applicants from all over the world who have been offered admission to a School of Business undergraduate or graduate course are eligible to apply for the award.
Application Deadline
Application deadline is November 30, 2022.
Eligible Courses
Discover Business international Scholarship at University of Dundee, UK 2023-24 is a scheme that looks to reward high-achieving internationals, and it is only available for the course below:
Accounting and Finance
Business
Management
Marketing
Economics
Eligible Countries
Students from the following nationalities are eligible:
Algeria, Angola, Benin, Botswana, Burkina Faso, Burundi, Cameroon, Cape Verde, Central African Republic, Chad, Comoros, Congo, Congo (Democratic Republic), Djibouti, Egypt, Equatorial Guinea, Eritrea, Eswatini, Ethiopia, Gabon, Ghana, Guinea-Bissau, Ivory Coast, Kenya, Lesotho, Liberia, Libya, Madagascar, Malawi, Mali, Mauritania, Mauritius, Morocco, Mozambique, Namibia, Niger, Nigeria, Rwanda, Sao Tome and Principe, Senegal, Seychelles, Sierra Leone, Somalia, South Africa, South Sudan, Sudan, Tanzania, The Gambia, Togo, Tunisia, Uganda, Zambia, Zimbabwe, British Indian Ocean Territory, St Helena, Ascension and Tristan da Cunha, Antigua and Barbuda, Argentina, Barbados, Belize, Bolivia, Brazil, Canada, Chile, Colombia, Costa Rica, Cuba, Dominica, Dominican Republic, Ecuador, El Salvador, Grenada, Guatemala, Guinea, Guyana, Haiti, Honduras, Jamaica, Mexico, Nicaragua, Panama, Paraguay, Peru, St Kitts and Nevis, St Lucia, St Vincent, Suriname, The Bahamas, Trinidad and Tobago, United States of America, Uruguay, Venezuela, Anguilla, Bermuda, Falkland Islands, South Georgia and South Sandwich Islands, Cayman Islands, Montserrat, Turks and Caicos Islands, British Virgin Islands, Afghanistan, Armenia, Azerbaijan, Bahrain, Bangladesh, Bhutan, Brunei, Cambodia, China, Cyprus, East Timor, Georgia, India, Indonesia, Iran, Iraq, Israel, Japan, Jordan, Kazakhstan, Kuwait, Kyrgyzstan, Laos, Lebanon, Malaysia, Maldives, Mongolia, Myanmar (Burma), Nepal, North Korea, Oman, Pakistan, Philippines, Qatar, Saudi Arabia, Singapore, South Korea, Sri Lanka, Syria, Tajikistan, Thailand, Turkmenistan, United Arab Emirates, Uzbekistan, Vietnam, Yemen, Hong Kong, SAR of China, Macau, SAR of China, Taiwan, Occupied Palestinian Territories, Turkey, Albania, Andorra, Austria, Belarus, Belgium, Bosnia and Herzegovina, Bulgaria, Croatia, Czechia, Denmark, Estonia, Finland, France, Germany, Greece, Hungary, Iceland, Ireland, Italy, Kosovo, Latvia, Liechtenstein, Lithuania, Luxembourg, Malta, Moldova, Monaco, Montenegro, Netherlands, North Macedonia, Norway, Poland, Portugal, Romania, Russia, San Marino, Serbia, Slovakia, Slovenia, Spain, Sweden, Switzerland, Ukraine, Vatican City, Guernsey, Isle of Man, Jersey, Gibraltar, Australia, Fiji, Kiribati, Marshall Islands, Micronesia, Nauru, New Zealand, Palau, Papua New Guinea, Samoa, Solomon Islands, Tonga, Tuvalu, Vanuatu, Pitcairn, Henderson, Ducie and Oeno Islands.
Scholarship Award Benefit
All of the following will be provided by the university:
Check the scholarship page for full benefits.
Degree Type
Discover Business international Scholarship at University of Dundee, UK 2023-24 is primarily for postgraduate or undergraduate applicants.
Number of Awards
Not specified
Eligibility Criteria
All applicants must meet the following criteria to be considered for the Discover Business international Scholarship at University of Dundee, UK 2023-24
You must meet University of Dundee's criteria for international fee status.
Have been offered a spot in an approved School of Business undergraduate or graduate taught course.
Start your studies in the academic year 2022-2023.
For Undergraduates, September 2022, for Postgraduate Taught, September 2022 or January 2023.
Application Procedure
The following procedure remains the only viable route to apply rightfully:
There is no application process for this application because the Admissions Team will determine your eligibility for the award based on the data you supplied on your program application.
Needed Papers: You must present a valid driver's license, passport, or other type of government-issued photo ID.
Entry requirements: Students must achieve good scores (60 percent overall) in their XII Standard exams from the CBSE, ISC, or other top state boards.
Language prerequisite: If English is not your first language, you must show that you can complete the university's English language proficiency requirements for the degree you have applied for:

Consider taking a UKVI-approved IELTS test as a competency test.
Give a previous certification that attests to your English proficiency.
Pass the language course at the University of Dundee
Show proof that you are eligible for one of our English language waivers.
Please click the Discover Business international Scholarship at University of Dundee, UK 2023-24 to begin your application.
Frequently Asked Questions
The following are the FAQs that would help you in your scholarship search:
What is the Discover Business international Scholarship at University of Dundee, UK ?
It is a postgraduate or undergraduate position for only high-achieving applicants of the scholarship at University of Dundee.
What are Tips to Increase My Chances of Getting Selected
Follow deadlines and give all documentation correctly upon request.
Is this Scholarship for Both Domestic and Foreign Applicants?
This is for only international applicants.
Not interested in this particular scholarship? See other scholarships here