This is to bring to your notice the application window for the Duke University Karsh International Scholars Program, USA 2024-25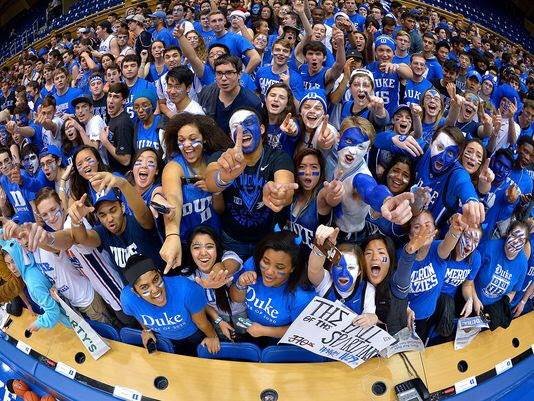 Important Points
Listed below are the key points to be noted about the Duke University Karsh International Scholars Program, USA 2024-25:
Funding is full
All the following course offered at the host institution in respective departments and faculties are eligible for this scholarship:
International and domestic students students are eligible
All undergraduate applicants are eligible
Brief Description
The Duke University Karsh International Scholars Program for the 2024-25 academic year presents an exceptional opportunity for students pursuing their higher education goals in the United States. This prestigious program is designed to attract and support outstanding international students who demonstrate exceptional academic achievements, leadership potential, and a commitment to making a positive impact on the global community. Scholars selected for this program benefit from a world-class education at Duke University, renowned for its academic excellence, extensive resources, and vibrant campus life, setting them on a path for personal growth and global leadership.
Also Apply: College of Wooster's Music Scholarships for Global Students, USA 2023-24
The Karsh International Scholars Program at Duke University not only provides a pathway to a top-tier education but also fosters a diverse and inclusive community of scholars from around the world. Scholars in this program have the unique opportunity to engage in interdisciplinary coursework, research, and experiential learning, all while benefiting from a supportive network of faculty mentors and fellow scholars. This program underscores Duke University's commitment to nurturing the next generation of global leaders who will address complex global challenges, encouraging cross-cultural dialogue and collaboration.
Application Deadline
Application deadline is November 1, 2023 for early decision I and February 1, 2024
Eligible Courses
The Duke University Karsh International Scholars Program, USA 2024-25 is a scheme that looks to reward high-achieving internationals, and it is only available for the course below at the respective faculties:
Eligible Countries
Students from the following nationalities are eligible:
Brazil, Chile, England, Ethiopia, Ghana, India, Iran, Italy, Kenya, Morocco, Nepal, Nigeria, Philippines, Romania, Russia, Rwanda, South Korea, Tunisia, Vietnam, Wales, and Zimbabwe.
Scholarship Award Benefit
All of the following will be provided by the university:
Tuition: Full coverage of tuition expenses.
Room and Board: Complete funding for room and board costs.
Mandatory Fees: All mandatory fees are covered.
Demonstrated Need: Support for financial needs that exceed these costs.
Three Summers of Funding: Funding provided for three summers to support research, unpaid internships, and other academic advancement opportunities.
Degree Type
The Duke University Karsh International Scholars Program, USA 2024-25 is for undergraduate applicants.
Number of Awards
Eligibility Criteria
All applicants must meet the following criteria to be considered for the Duke University Karsh International Scholars Program, USA 2024-25:
Follow the eligibility requirements for Duke University admissions for undergraduate (as related to you prospective course of study)
Application Procedure
The following procedure remains the only viable route to apply rightfully:
No hidden consideration asides apply for admissions into Duke University through the link below:
Please click the Duke University Karsh International Scholars Program, USA 2024-25 to begin your application.
Frequently Asked Questions
The following are the FAQs that would help you in your scholarship search:
Duke University Karsh International Scholars Program, USA
It is an undergraduate position for only high-achieving applicants of the scholarship by Duke University
What are Tips to Increase My Chances of Getting Selected
Follow deadlines and give all documentation correctly upon request.
Is this Scholarship for Both Domestic and Foreign Applicants?
This is for International and domestic applicants.
Not interested in this particular scholarship? See other scholarships here