This is to bring to your notice the application window for the Jesus College Visiting Senior Research Fellowship, UK 2024-25 has now been opened for the general public to apply.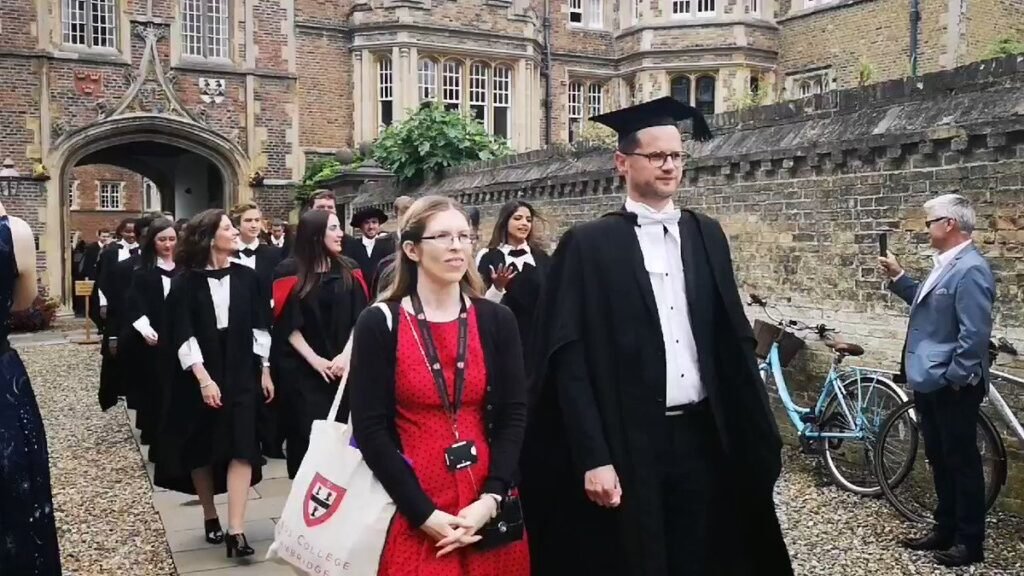 Important Points
Listed below are the key points to be noted about the Jesus College Visiting Senior Research Fellowship, UK 2024-25:
Funding is not full
All the following courses offered at the host institution in respective departments and faculties are eligible for this scholarship:
International students are eligible
All postgraduate applicants are eligible
Brief Description
The Jesus College Visiting Senior Research Fellowship for the academic year 2024-25 presents a prestigious opportunity for accomplished scholars seeking to engage in advanced research in the UK. Hosted by Jesus College, this fellowship aims to foster academic excellence and collaboration by inviting experienced researchers to contribute to the vibrant scholarly community. The fellowship provides a platform for scholars to delve into their research projects, interact with peers, and enrich the academic environment of Jesus College.
Also Apply: Kingston University London International Scholarships, UK 2024-25
This initiative aligns with Jesus College's commitment to promoting intellectual growth and facilitating meaningful research endeavors. The Visiting Senior Research Fellowship not only supports individual scholars but also contributes to the broader academic discourse within the college. By welcoming experienced researchers, Jesus College aims to create a dynamic space for knowledge exchange and cultivate an atmosphere conducive to groundbreaking research. Eligible candidates can anticipate a transformative experience, immersing themselves in a scholarly community that values innovation and intellectual exploration.
Application Deadline
The application deadline is February 16, 2024.
Eligible Courses
Jesus College Visiting Senior Research Fellowship, UK 2024-25 is a scheme that looks to reward high-achieving internationals, and it is only available for the courses below at the respective faculties:
Eligible Countries
Students from the following nationalities are eligible:
All international countries
Scholarship Award Benefit
The university will provide all of the following:
free living accommodation at the College's East Oxford annexe site, an office space in College (equipped with a standard Windows desktop PC and black & white printer), Senior Common Room membership and full lunching and dining rights.
Degree Type
The Jesus College Visiting Senior Research Fellowship, UK 2024-25 is for postgraduate applicants.
Number of Awards
Eligibility Criteria
All applicants must meet the following criteria to be considered for the Jesus College Visiting Senior Research Fellowship, UK 2024-25:
International Academic Distinction:

Demonstrate clear international academic distinction in your research field.

Current Remunerated Post:

Hold a paid position in another university or its equivalent.

Research Plan for Oxford:

Outline a well-defined plan for spending dedicated time in Oxford to pursue your research objectives.

Duration of Stay:

Express a desire to spend a duration ranging from one term to a full academic year in Oxford.

Open to All Research Fields:

The Visiting Senior Research Fellowship (VSRF) welcomes candidates from any research discipline, with a preference this year for those in the Humanities and Social Sciences.

Diversity Encouragement:

Encouraging diversity, especially applications from women and candidates from black and minority ethnic backgrounds, is a priority due to their under-representation in academic roles at Oxford.

Participation in College Life:

Candidates should be willing and able to actively contribute to the College's activities by engaging in and supporting College life.
Application Procedure
The following procedure remains the only viable route to apply rightfully:
Online Form Submission:

Complete the application form online before the closing date of Friday, February 16, 2024.

Referee Reference Letters:

Applicants are responsible for ensuring their referees upload reference letters through the reference submission portal by the same closing date.

Query Addressing:

For any queries, reach out to the Principal's PA, Helen Gee, at helen.gee@jesus.ox.ac.uk.
Please click the Jesus College Visiting Senior Research Fellowship, UK 2024-25 to begin your application.
Frequently Asked Questions
The following are the FAQs that would help you in your scholarship search:
Jesus College Visiting Senior Research Fellowship, UK
It is a postgraduate position for only high-achieving applicants of the scholarship by Jesus College
What are Tips to Increase My Chances of Getting Selected
Follow deadlines and give all documentation correctly upon request.
Is this Scholarship for Both Domestic and Foreign Applicants?
This is for International applicants.
Not interested in this particular scholarship? See other scholarships here