This is to bring to your notice the application window for MasterCard Masters Scholarships at the University of California, USA 2023-24
Important Points
Listed below are the summarized points you need to note about MasterCard Masters Scholarships at the University of California, USA 2023-24:
Funding is full
They take all courses at the University of California
International Students are eligible
All masters applicants are eligible
Brief Description
From 2020 to 2028, Masters students from Sub-Saharan Africa will get comprehensive support through the MasterCard University of California, Berkeley Masters Scholarships 2023/2024 for African Students, which will offer financial, academic, social, and professional counseling.
The program at the University of California, Berkeley is supported by a wide range of functional and disciplinary campus units, including the Division of Student Affairs, the Graduate Division, the Berkeley International Office, and the International House. It is administered out of the Center for African Studies.
Application Deadline
Application deadline is September 22, 2022
Eligible Courses
The MasterCard Masters Scholarships at the University of California, USA 2023-24 is a scheme that looks to reward high-achieving internationals, and it is only available for the course below:
Eligible Countries
Students from the following nationalities are eligible:
Scholarship Award Benefit
All of the following will be provided by the university:
The scholarship has full funding.
Degree Type
Research PhD Fellowship Program at Meta, USA 2022-23 is primarily for masters programs.
Number of Awards
Not specified
Eligibility Criteria
All applicants must meet the following criteria to be considered for the MasterCard Masters Scholarships at the University of California, USA 2023-24
Being a national of a Sub-Saharan African nation – You can still be eligible if you're a refugee, are stateless, or have other concerns about your citizenship. To make clear, kindly get in touch with us. The recipients of this scholarship are not from North African nations.
achieving academic success To be eligible for the Scholarship, all prospective Scholars must first be accepted to UC Berkeley. Academic excellence as evidenced is a key requirement for admission to the university.
Being from a low-income family – We endeavor to admit people from the bottom two income quintiles in each country. This scholarship is intended for exceptionally gifted students who lack other means of funding the further education necessary to accomplish their goals and aspirations.
Having shown a desire to give back to your community, nation, or continent – We are looking for students who are well-rounded and involved in extracurricular activities. This may include additional topics (social, economic, and political) that you are working on and enthusiastic about, some of which may be directly relevant to your subject of study. Both in their UC Berkeley application and later on the Scholarship application, applicants should go into further detail about their accomplishments.
We are searching for students who are enthusiastic about issues affecting their communities and who will use their UC Berkeley education to better prepare themselves with the knowledge and skills to solve these challenges when they return to their home country after finishing their studies. It is the goal of this Program to enable Scholars to return home after making vital professional connections through internship and career placements, even though significant work can be done from overseas.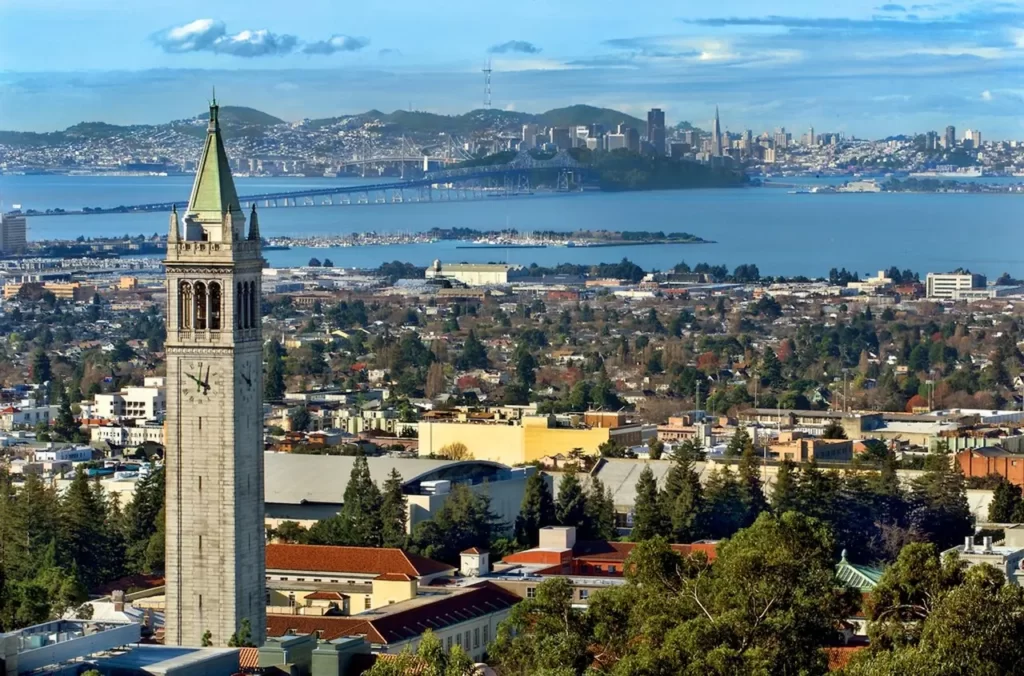 Application Procedure
The following procedure remains the only viable route to apply rightfully:
Graduate degree seekers who wish to be considered for the MasterCard Foundation Scholars Program must first be admitted to the university through the regular admissions process in order to be considered for the MasterCard Foundation Scholarship Program.
Please click the MasterCard Masters Scholarships at the University of California, USA 2023-24, to begin your application.
Frequently Asked Questions
The following are the FAQs that would help you in your scholarship search:
What is the MasterCard Masters Scholarships at the University of California, USA ?
It is a masters position for only high-achieving applicants of the scholarship by Meta
What are Tips to Increase My Chances of Getting Selected
Follow deadlines and give all documentation correctly upon request.
Is this Scholarship for Both Domestic and Foreign Applicants?
This is for only international applicants.
Not interested in this particular scholarship? See other scholarships here