This is to bring to your notice that the application window for the Merit Presidential Scholarships at Clark University, USA 2023-24 is now open for interested and qualified applicants.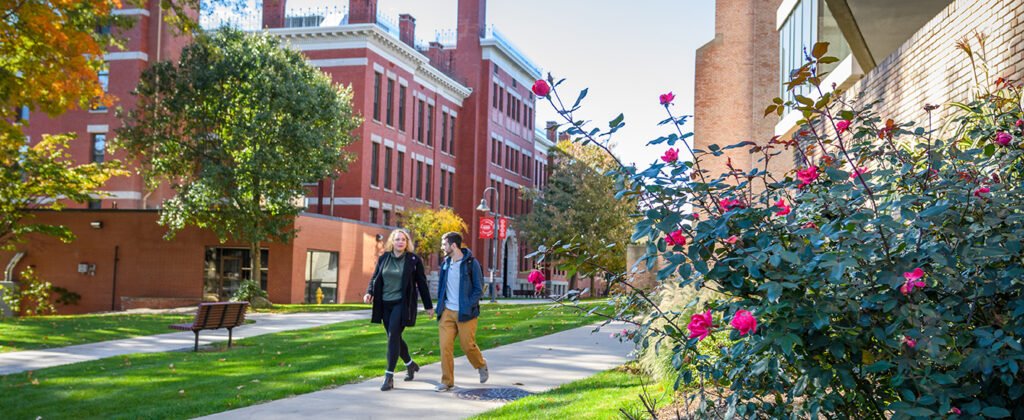 Important Points
Listed below are the summarized points you need to note about the Scholarship Programme
Funding is partial
They take all all courses at Clark University
Students from all nationalities are eligible
All undergraduate students are eligible
Brief Description
If you are an overseas student enrolling to Clark University for your first year of undergraduate study, you may be eligible for one of the university's merit scholarships.
When you submit your admissions application, you will be immediately considered for a number of merit scholarships. A separate application is required for the Presidential Scholarship.
Also read: University of Idaho International Global Initiative Scholarships, USA 2023-24
Scholarship eligibility is determined by your academic achievements (as stated on your application for admission), not by your family's financial needs. International students who may be eligible for scholarships must, however, show that they can afford a major portion of the expense of their education. International students at Clark pay an average of $35,000 per year..
Application Deadline
The Application Deadline is February 1, 2024
Eligible Courses
The Merit Presidential Scholarships at Clark University, USA 2024-25 is a scheme that looks to reward high-achieving international students and it is only available for the course below:
Eligible Countries
Students from the following nationalities are eligible:
Scholarship Award Benefit
Each year, the Merit Presidential Scholarships at Clark University, USA 2024-25 are given to about five students. Regardless of a family's financial need, it gives full-tuition, on-campus lodging and board for all four years.:
Degree Level
The Merit Presidential Scholarships at Clark University, USA 2024-25 is primarily for undergraduate students.
Number of Awards
Not specified
Eligibility Criteria
The Clark Merit Presidential Scholarships at Clark University is a coveted prize given to students whose academic achievements and potential for leadership place them at the top of Clark's applicant pool.
All applicants must submit two extra scholarship essays by February 1st. Regular Decision applicants have until February 1st to submit their applications. Applicants seeking EA/ED scholarships who apply after December 1 but before February 1 will be notified of their scholarship status in March.
Application Procedure
To apply, all arranged and organized steps have been highlighted below:
If you want to be considered for the Presidential Scholarship, simply mark that box on the Common Application (available after Aug. 1).
You'll next get complete instructions on how to apply for the scholarship, including the themes for the two short essays. Early Action, Early Decision, and Regular Decision candidates have until February 1 to submit their essays.
If they have been chosen for an interview, students will be notified in March.
Finalists are chosen by the Admissions Committee based on the quality of their admissions applications and other criteria established by the committee. Last year, the committee assessed over 450 scholarship applications from the United States and around the world before inviting 15 finalists for interviews; of those 15, five were awarded scholarships and joined the incoming class. This award is usually given to one or two overseas students each year.
Please click the Merit Presidential Scholarships at Clark University, USA 2024-25 link to apply
Frequently Asked Questions
The following are the FAQs that would help you in your scholarship search:
What is the Merit Presidential Scholarships at Clark University, USA ?
It is an Undergraduate position for only high-achieving applicants of the scholarship at Clark University.
What are Tips to Increase My Chances of Getting Selected
Follow deadlines and give all documentation correctly upon request.
Is this Scholarship for Both Domestic and Foreign Applicants?
This is for only international applicants.
Not interested in this particular scholarship? See other scholarships here