This is to bring to your notice the application window for the Peter Faber Business School Scholarship at Australian Catholic University, Australia 2023-24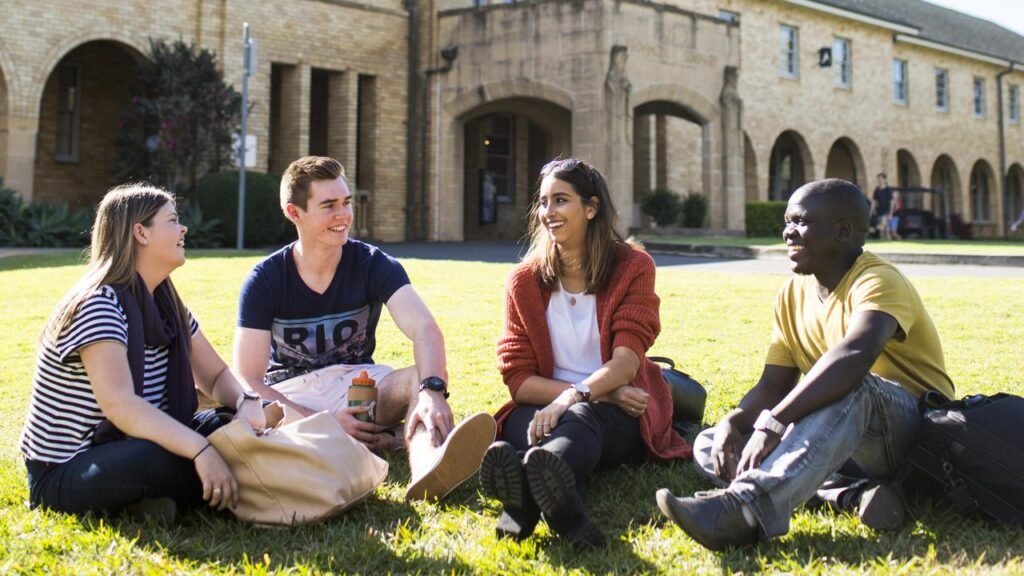 Important Points
Listed below are the key points to be noted about Peter Faber Business School Scholarship at Australian Catholic University, Australia 2023-24:
Funding is partial
All courses offered at the host institution are eligible for this scholarship
International students are eligible
All Undergraduate and Postgraduate applicants are eligible for the Peter Faber Business School Scholarship
Brief Description
The Peter Faber Business School values academic achievement and sustainability and has a global perspective.
Starting students in business and IT disciplines will be eligible for scholarships from the Peter Faber Business School for up to AU$5000 year.
Application Deadline
Application deadline for the Peter Faber Business School Scholarship is June 2, 2023.
Eligible Courses
Flywire Charitable Foundation Scholarships, USA 2023-24 is a scheme that looks to reward high-achieving internationals, and it is only available for the course below at the respective faculties:
Eligible Countries
Students from the following nationalities are eligible for the Peter Faber Business School Scholarship
Andorra, Australia, Austria, Bahrain, Belgium, Brazil, Bulgaria, Canada, Chile, China, Colombia, Croatia, Curacao, Cyprus, Czech Republic, Denmark, Estonia, Finland, France, Germany, Greece, Hong Kong, Hungary, Iceland, India, Ireland, Isle of Man, Israel, Italy, Japan, Kenya, Korea, Republic of, Kuwait, Latvia, Lesotho, Liechtenstein, Lithuania, Luxembourg, Macau, Malaysia, Maldives, Malta, Mauritius, Mexico, Netherlands, New Zealand, Norway, Oman, Panama, Peru, Poland, Portugal, Puerto Rico, Qatar, Romania, San Marino, Singapore, Slovakia, Slovenia, South Africa, Spain, Sweden, Switzerland, Taiwan, Thailand, United Arab Emirates, United Kingdom, United States, British Virgin Islands.
Scholarship Award Benefit
All of the following will be provided by the university:
a tuition discount for the minimum amount of time that their course must be registered with CRICOS.
Beginning undergraduate and graduate students will get a tuition fee waiver of up to $2,500 each semester.
The total amount of the scholarships is
three-year undergraduate program $15,000
four-year double major in undergraduate $20,000
2 year postgraduate degree $10,000
The semester value for students starting classes in July 2019 will be $1,500 for undergraduate students and $2,000 for postgraduate students.
Degree Type
Flywire Charitable Foundation Scholarships, USA 2023-24 is for Undergraduate and Postgraduate students.
Number of Awards
Not specified  for the Peter Faber Business School Scholarship
Eligibility Criteria
All applicants must meet the following criteria to be considered for the Flywire Charitable Foundation Scholarships, USA 2023-24:
International students' nationality
Business school: Peter Faber
Business and information technology courses
Campus: All (just onshore campuses; ACU Online is not included);
1st year of the year level
full-time burden of studies
Higher degree research or honors programs, as well as certificate or diploma programs, are not eligible for the award.
If the total combined value of the awards exceeds the course fees, the recipient cannot also be receiving another scholarship or prize.
not be enrolled at ACU as a study abroad student or Studying for an exchange student must begin between July 2019 and December 2023.
must not be a recipient of an International Student Scholarship (ISS) from Australian Catholic University.
The scholarship cannot be carried over to a later semester.
To continue to be eligible, you had to pass at least three classes the previous semester.
must be taking a minimum of three courses this semester to be eligible.
By the appropriate due dates, students must pay the necessary tuition payments.
After first enrollment, the scholarship cannot be transferred to different programs or schools.
Additionally, successful candidates must be willing to assist marketing initiatives and serve as ACU's student ambassadors.
The Scholarship cannot be postponed to a later start date.
Application Procedure
The following procedure remains the only viable route to apply rightfully:
There is no formal application needed. Based on the details in your application to study at ACU, the University will determine if you are eligible. ACU will inform incoming students who are selected as scholarship winners.
Please click the Flywire Charitable Foundation Scholarships, USA 2023-24 to begin your application.
Frequently Asked Questions
The following are the FAQs that would help you in your scholarship search:
Peter Faber Business School Scholarship at Australian Catholic University, Australia
Peter Faber Business School Scholarship is an Undergraduate and Postgraduate position for only high-achieving applicants of the scholarship by Australian Catholic University
What are Tips to Increase My Chances of Getting Selected
Follow deadlines and give all documentation correctly upon request.
Is this Scholarship for Both Domestic and Foreign Applicants?
This is for only International applicants.
Not interested in this particular scholarship? See other scholarships here