This is to bring to your notice the application window for the University of Warwick Chancellor Scholarships, UK 2023-24 has now been opened for the general public to apply.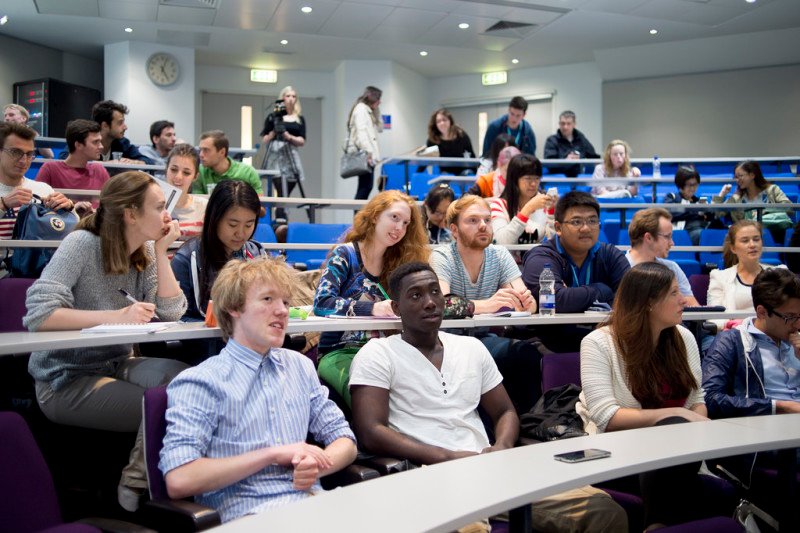 Important Points
Listed below are the key points to be noted about the University of Warwick Chancellor Scholarships, UK 2023-24:
Funding is partial
All the following courses offered at the host institution in respective departments and faculties are eligible for this scholarship:
International and domestic students are eligible
All PhD applicants are eligible
Brief Description
The University of Warwick Chancellor Scholarships for the academic year 2023-24 offer an exceptional opportunity for outstanding students to pursue higher education at one of the UK's leading institutions. These prestigious scholarships, awarded on the basis of academic merit and potential for future contribution, reflect the University's commitment to nurturing exceptional talent. Open to both domestic and international students across various disciplines, Chancellor Scholarships provide financial support along with access to a dynamic learning environment characterized by innovation and academic excellence.
Also Apply: Business School Masters Excellence Scholarships at the University of Leeds, UK 2023-24
Recipients of the University of Warwick Chancellor Scholarships can expect to be part of a vibrant and diverse community, engaging with scholars and researchers who are at the forefront of their fields. With access to state-of-the-art facilities and a wide range of academic resources, scholars have the opportunity to excel in their chosen fields of study. Beyond the financial support, Chancellor Scholars become part of a network of high-achieving individuals, setting the stage for a transformative educational experience and future success in their respective careers.
Application Deadline
The application deadline is December 13, 2023
Eligible Courses
The University of Warwick Chancellor Scholarships, UK 2023-24 is a scheme that looks to reward high-achieving internationals, and it is only available for the courses below at the respective faculties:
Eligible Countries
Students from the following nationalities are eligible:
Scholarship Award Benefit
The university will provide all of the following:
The full payment of overseas tuition fees
A maintenance stipend paid at the prevailing UKRI rates (£18,750 for 2024/25) for 3.5 years
A Research, Training and Supporting Grant (RTSG) of £5,000
Degree Type
The University of Warwick Chancellor Scholarships, UK 2023-24 is for undergraduate applicants.
Number of Awards
Eligibility Criteria
All applicants must meet the following criteria to be considered for the University of Warwick Chancellor Scholarships, UK 2023-24:
PhD Application for October 2024:

Prospective students must submit a PhD application for enrollment at the University of Warwick to commence their studies in October 2024.

First-Year PhD or MPhil/PhD Students:

Applicants can also be in their first year of a PhD or MPhil/PhD program at the University of Warwick, with the condition that they are within the initial 12 months of enrolment as of October 2024.

'Overseas' Fee Status:

To be eligible, candidates must be assessed as 'overseas' for fee purposes. There are no additional nationality criteria; applicants from any nationality can apply.

Open to All Disciplines:

The Chancellor Scholarships are open to students from any academic discipline at the University of Warwick, providing a wide-ranging opportunity for scholars across diverse fields of study.
Please note that meeting these eligibility criteria is essential for consideration for the prestigious University of Warwick Chancellor Scholarships for the academic year 2023-24.
Application Procedure
The following procedure remains the only viable route to apply rightfully:
Course Application Deadline: 12th December 2023

Ensure you submit your course application by this date to be eligible for the scholarship.

Scholarship Application Deadline: 14th December 2023

After applying for the course, submit your scholarship application online by this date for consideration.

Supporting Documents Deadline: 9th January 2024

Be sure to gather and submit all necessary supporting documents before this deadline.

Consult the Application Guidance Notes:

Read through the Application Guidance Notes for detailed instructions on the application process.

Familiarize Yourself with PGR Ranking Criteria:

Understand the PGR Ranking Criteria to ensure your application meets the necessary standards.

Visit the Official Website for Detailed Information:

Access the official website using the provided link to find comprehensive information on how to apply for this scholarship.
Remember, adhering to these deadlines and guidelines is crucial for a successful scholarship application. Good luck!
Please click the University of Warwick Chancellor Scholarships, UK 2023-24 to begin your application.
Frequently Asked Questions
The following are the FAQs that would help you in your scholarship search:
University of Warwick Chancellor Scholarships, UK
It is a PhD position for only high-achieving applicants of the scholarship by University of Warwick.
What are Tips to Increase My Chances of Getting Selected
Follow deadlines and give all documentation correctly upon request.
Is this Scholarship for Both Domestic and Foreign Applicants?
This is for International and domestic applicants.
Not interested in this particular scholarship? See other scholarships here