This is to bring to your notice the application window for the Brandeis University QBReC Fellowship, USA 2023-24 has now been opened for the general public to apply.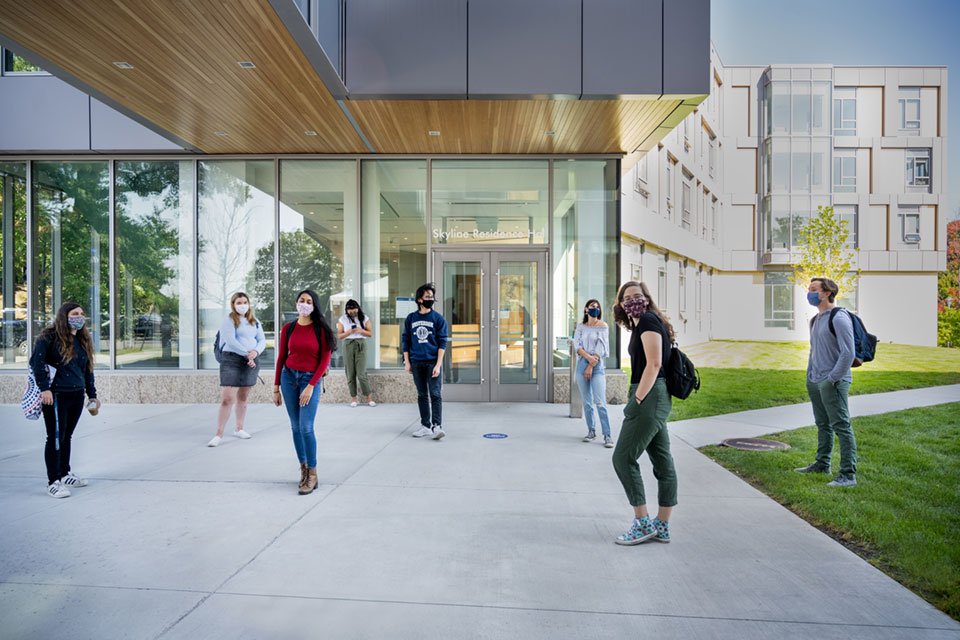 Important Points
Listed below are the key points to be noted about the Brandeis University QBReC Fellowship, USA 2023-24:
Funding is partial.
All the following courses offered at the host institution in respective departments and faculties are eligible for this scholarship:

Physics
Biophysics
Biochemistry
Cell Biology
Neuroscience

International and domestic students are eligible
All undergraduate applicants are eligible
Brief Description
The Brandeis University QBReC Fellowship, USA 2023-24, is a distinctive initiative designed to provide undergraduate students with a remarkable opportunity for interdisciplinary research. Collaborating closely with esteemed Brandeis faculty who operate at the intersection of physical and life sciences, this program offers a unique platform for exploration.
The QBReC Fellowship integrates cutting-edge research across various domains including physics, biophysics, biochemistry, cell biology, and neuroscience. Alongside this, participants receive personalized mentoring from the faculty, fostering a culture of collaboration and honing critical thinking skills. The invaluable research experiences gained through this program are instrumental in shaping the academic journey of students. Particularly noteworthy is the program's commitment to offering a rigorous laboratory experience to first-year students, mirroring the professional training undertaken by our science-focused doctoral candidates. The Brandeis University QBReC Fellowship, USA 2023-24, is a testament to our dedication to nurturing the next generation of scientific leaders through hands-on, impactful research opportunities.
Application Deadline
The application deadline is ongoing
Eligible Courses
The Brandeis University QBReC Fellowship, USA 2023-24 is a scheme that looks to reward high-achieving internationals, and it is only available for the courses below at the respective faculties:
5
Physics
Biophysics
Biochemistry
Cell Biology
Neuroscience
Eligible Countries
Students from the following nationalities are eligible:
Scholarship Award Benefit
The university will provide all of the following:
$82,000 in total scholarship funding, or up to $20,500 annually, renewable for up to eight semesters.
Two specialized courses designed for Fellows during their first year.
Weekly QBReC lectures and discussion during the spring semester with prominent speakers from Brandeis and neighboring universities.
The most successful Fellows will be awarded a 10-week summer research position to pursue their own original research questions in one of our world-renowned interdisciplinary research labs. This position includes a $6,000 stipend..
Degree Type
The Brandeis University QBReC Fellowship, USA 2023-24 is for undergraduate applicants.
Number of Awards
Eligibility Criteria
All applicants must meet the following criteria to be considered for the Brandeis University QBReC Fellowship, USA 2023-24:
The scholarship will be applied only during the fall and spring terms.
To maintain eligibility for the scholarship, you must remain a full-time undergraduate student at Brandeis (unless you are part-time due to medical underload or senior reduced status, in which case the scholarship amount for each such semester will be prorated accordingly).
If you withdraw from Brandeis or you are withdrawn by Brandeis, you forfeit the scholarship and may not have it reinstated if you re-enrol at a later date.
If you are required by the University to go on a Leave of Absence for academic reasons or you are suspended for disciplinary reasons, your merit scholarship eligibility will be evaluated by the Scholarship Review Committee, which may result in your merit scholarship being rescinded in the sole discretion of the Committee.
Application Procedure
The following procedure remains the only viable route to apply rightfully:
Automatic Consideration for All First-Year Students:

Every first-year student is automatically considered for the QBReC Fellowship.

Admissions Committee's Special Attention:

The Admissions Committee conducts a thorough review to spot students showcasing exceptional dedication to the sciences.

Invitation for Application in February:

In February, selected students will receive a special invitation to submit a brief application.

Application Focus:

The application should emphasize the student's interest in interdisciplinary research and the QBReC program.

Exclusion of Self-Nominations:

Please note that self-nominations for the QBReC Fellowship are not accepted
Please click the Brandeis University QBReC Fellowship, USA 2023-24 to begin your application.
Frequently Asked Questions
The following are the FAQs that would help you in your scholarship search:
Brandeis University QBReC Fellowship, USA
It is a Postgraduate Research position for only high-achieving applicants of the scholarship by Brandeis University
What are Tips to Increase My Chances of Getting Selected
Follow deadlines and give all documentation correctly upon request.
Is this Scholarship for Both Domestic and Foreign Applicants?
This is for International and domestic applicants.
Not interested in this particular scholarship? See other scholarships here