This is to bring to your notice that the application window for the International Student Bursary at Canadian Mennonite University, Canada 2022-23 is now open for interested and qualified applicants.
Important Points
Listed below are the summarized points you need to note about the Scholarship Programme:
Funding is partial
They take Peacebuilding and Collaborative Development courses at the Canadian Mennonite University
International students are eligible
All master students are eligible
Brief Description
Scholarships make education more accessible. As a result, Canadian Mennonite University awards International Student Bursaries to excellent Canadian students. The application period for the scholarship is now open for the academic year 2022-2023.
International candidates interested in participating in the MA in Peacebuilding and Collaborative Development can apply for the educational award.
Application Deadline
The Application Deadline May 31, 2022.
Eligible Courses
International Student Bursary at Canadian Mennonite University, Canada 2022-23 is a scheme that looks to reward high-achieving internationals, and it is only available for the course below:
Peacebuilding and Collaborative Development
Eligible Countries
Students from the following nationalities are eligible for Bursary at Canadian Mennonite University:
Scholarship Award Benefit
All of the following will be provided by the university:
The tuition payments for candidates to study in Canada will be covered by the Canadian Mennonite University.
Degree Level
The International Student Bursary at Canadian Mennonite University, Canada 2022-23, is primarily for Masters level programs.
Number of Awards
Not specified
Eligibility Criteria
All applicants must meet the following criteria to be considered for the International Student Bursary at Canadian Mennonite University, Canada 2022-23:
Being a full-time student, having a 3.0 GPA, and completing the relevant budget information on the application form are all requirements.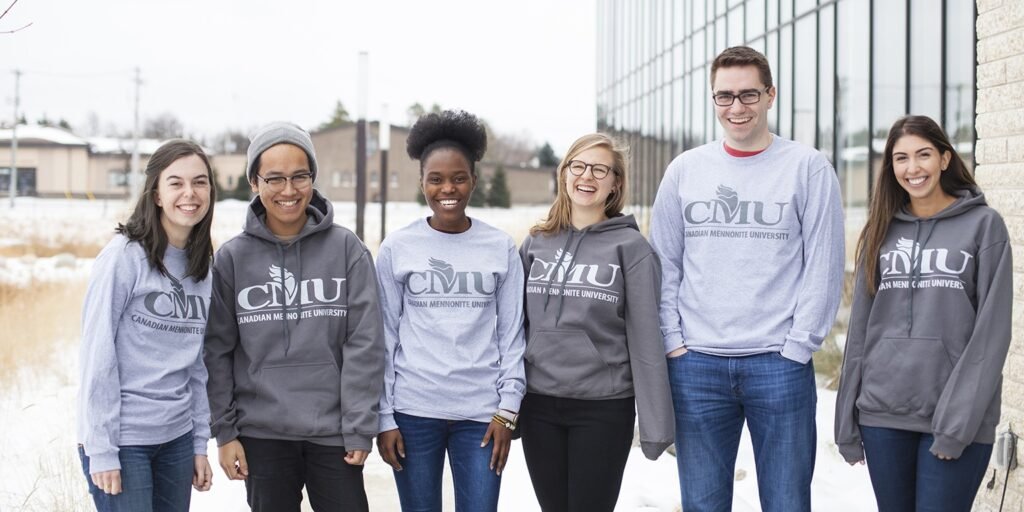 Application Procedure
To apply, all arranged and organized steps have been highlighted below:
Applicants can submit their applications to CMU here to be considered for this prize. They can then apply for this financing scheme.
Documents to Support: Applicants must upload digital copies of their transcripts, as well as Official Digital Transcripts and Official Final Hard or Paper Copies, to their online application site.
Admission Standards: In order to be admitted to the institution, applicants must fulfill the university's admission requirements.
Language Requirement: International candidates whose native language is not English must take one of the following exams to establish English proficiency:

TOEFL (Test of English as a Foreign Language): The paper-based TOEFL has a minimum score of 550, the computer-based TOEFL has a minimum score of 213, and the Internet-based TOEFL has a minimum score of 80.
CanTest (Canadian Test of English for Scholars and Trainees): Minimum reading and listening scores are 4.5, and speaking and writing scores are 4.0.
IELTS stands for International English Language Testing System. Based on the Academic Training track, a minimum score of 6.5 is required.

To verify their English language competency, students can take the Pearson Test of English Academic (PTE Academic). The PTE Academic is a computer-based academic English language proficiency exam that assesses reading, writing, listening, and speaking abilities in a classroom context. A minimum score of 59 on the PTE Academic is required by Canadian Mennonite University.
Please click International Student Bursary at Canadian Mennonite University, Canada 2022-23, to begin your applicationp
Not interested in this particular scholarship? See other scholarships here