This is to bring to your notice the application window for the Chapman Scholars Program at Purdue University, USA 2023-24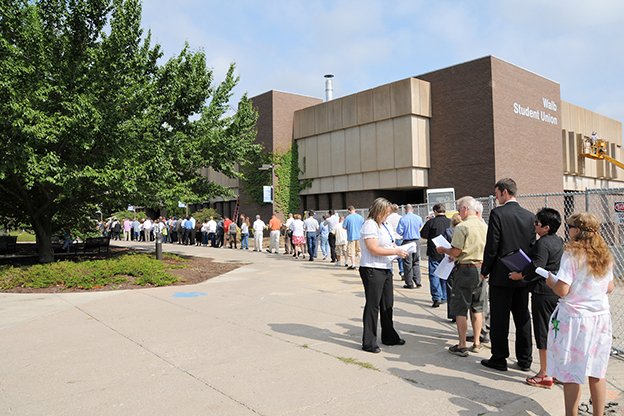 Important Points
Listed below are the key points to be noted about the Chapman Scholars Program at Purdue University, USA 2023-24
Funding is not full
All the following course offered at the host institution in respective departments and faculties are eligible for this scholarship:
International and domestic students students are eligible
All undergraduate applicants are eligible
Brief Description
The Chapman Scholars Program at Purdue University (Fort Wayne) is a prestigious initiative that annually selects six outstanding incoming freshmen, recognizing them for their exceptional achievements both inside and outside the classroom. These scholars are granted a comprehensive scholarship covering tuition, fees, room and board, as well as textbooks for the entirety of their four-year undergraduate journey. More than just financial support, the program is dedicated to nurturing engaged scholars who appreciate the vital role of civic involvement in personal development and the vitality of a community. Through their tenure at Purdue University Fort Wayne, Chapman Scholars actively participate in rigorous academic pursuits, experiential learning opportunities, leadership skill honing, and community-focused initiatives, thus ensuring a well-rounded and enriching university experience.
Also Apply: University of Northern Colorado Graduate Assistantships, USA 2023-24
Through the Chapman Scholars Program, Purdue University Fort Wayne offers a transformative educational experience that extends beyond conventional classroom learning. This initiative is committed to cultivating a community of scholars who are not only academically accomplished but also deeply engaged in the broader social fabric. By providing this select group with an environment conducive to academic rigor, experiential learning, and leadership development, the program empowers them to not only excel academically but also emerge as conscientious, civically-minded individuals. This holistic approach not only benefits the individual scholars but also contributes to the overall growth and resilience of the surrounding community, embodying the program's belief in the symbiotic relationship between personal and communal advancement.
Application Deadline
Application deadline is ongoing
Eligible Courses
The Chapman Scholars Program at Purdue University, USA 2023-24 is a scheme that looks to reward high-achieving internationals, and it is only available for the course below at the respective faculties:
Eligible Countries
Students from the following nationalities are eligible:
Scholarship Award Benefit
All of the following will be provided by the university:
Receive full tuition, fees, on-campus housing, board, and textbooks for
four consecutive years.
Receive support from two Faculty Fellows during you time as an undergraduate Scholar.
Take part in monthly programs that enrich the
collegiate experience.
Network with local community, business, and
government leaders.
Attend special dinners and events.
Engage in campus leadership and community
volunteer experiences.
Complete a senior level community-based research project.
Receive assistance in finding and connecting with post-baccalaureate awards, study abroad programs, the Honors Program, as well as research and internship opportunities.
Interact with other high-achieving students.
Live in the on-campus apartment-style housing.
Earn a degree from Purdue University.
Degree Type
The Chapman Scholars Program at Purdue University, USA 2023-24 for undergraduate applicants .
Number of Awards
Eligibility Criteria
All applicants must meet the following criteria to be considered for the Chapman Scholars Program at Purdue University, USA 2023-24:
Fulfill the requirements for an Academic Honors or Core 40 Diploma (Indiana students) or a college preparatory curriculum (out-of-state students)
GPA 3.95 with 90th Percentile OR ACT 29 or higher OR SAT 1380 or higher
If you are an International student have either a TOEFL score of 89 or higher OR IELTS: 7.5 or higher
Submit your completed application to Purdue University Fort Wayne by January 6
Be invited to apply to the Summit Scholars Competition
Submit your FAFSA by January 6
Submit your Summit Scholars Application by January 15, 2024

The link to the application will be sent via email and mail to all eligible candidates

A holistic review will be completed of all completed applications, those selected to compete will be invited to participate.
Participate in the Summit Scholars Competition on Saturday, February 24, 2024
Application Procedure
The following procedure remains the only viable route to apply rightfully:
Eligibility and Application:

Qualified students are encouraged to apply for the Chapman Scholars Program at Purdue University.
Applicants will need to complete and submit an application form by the specified deadline of January 15.
Application links will be distributed through email and direct mail.

Selection Process:

Following a comprehensive evaluation of all applicants, chosen candidates will receive an invitation to participate in the Summit Scholars Competition.

Competition Components:

The Summit Scholars Competition encompasses a virtual interview component.
Participants will have the chance to engage with videos featuring Purdue Fort Wayne leadership, faculty, students, and the existing four classes of Chapman Scholars.

Insight into Campus Life:

The competition provides a platform for both students and their parents to gain valuable insights into Purdue Fort Wayne's campus life.

Scholarship Opportunities:

Invited students will have the chance to vie for the esteemed Chapman Scholarship. Business majors may also qualify for the Doermer Distinguished Scholarship.

Virtual Format:

All events related to the Summit Scholars Competition will be conducted in a virtual setting.

Contact Information:

For any inquiries regarding the Chapman Scholars Program, please reach out to Michele Shawver at shawverm@pfw.edu or call 260-481-0535.
Please click the Chapman Scholars Program at Purdue University, USA 2023-24 to begin your application.
Frequently Asked Questions
The following are the FAQs that would help you in your scholarship search:
Chapman Scholars Program at Purdue University, USA
Chapman Scholars Program at Purdue University is an Undergraduate position for only high-achieving applicants of the scholarship by Purdue University 
What are Tips to Increase My Chances of Getting Selected
Follow deadlines and give all documentation correctly upon request.
Is this Scholarship for Both Domestic and Foreign Applicants?
This is for international and domestic applicants.
Not interested in this particular scholarship? See other scholarships here