This is to bring to your notice the application window for the Collins Rupp Moving Forward Scholarship, USA 2023-24 has now been opened for the general public to apply.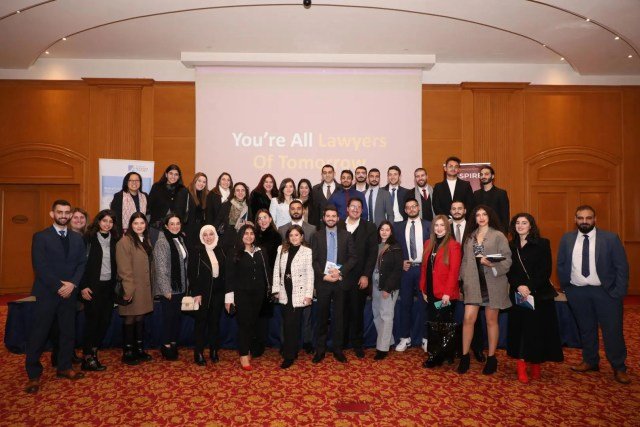 Important Points
Listed below are the key points to be noted about the Collins Rupp Moving Forward Scholarship, USA 2023-24:
Funding is partial
All the following courses offered at the host institution in respective departments and faculties are eligible for this scholarship:
Domestic students are eligible
All undergraduate applicants are eligible
Brief Description
The Collins Rupp Moving Forward Scholarship, USA 2023-24, offered by the Utah-based law firm, Collins Rupp, P.C., aims to provide a beacon of hope for individuals who have faced challenges due to a criminal history. This scholarship underscores the firm's commitment to promoting fairness, dignity, and respect for every individual, recognizing their commendable efforts to overcome obstacles posed by past convictions. By extending this opportunity, the law firm seeks to support those striving to excel in both personal and professional spheres, reinforcing the belief that a second chance can lead to a brighter future.
Also Apply: GY4ES International Global Youth Climate Fellowships, USA 2023-24
Applicants for the Collins Rupp Moving Forward Scholarship are encouraged to seize this chance for academic and personal growth. The scholarship represents a significant step towards empowerment and rehabilitation, acknowledging the determination of individuals who are working towards overcoming the impact of their criminal history. Through this initiative, Collins Rupp, P.C. underscores the value of providing equal opportunities for all, regardless of past challenges, and celebrates the potential for positive transformation and success.
Application Deadline
The application deadline is December 4, 2023
Eligible Courses
Collins Rupp Moving Forward Scholarship, USA 2023-24 is a scheme that looks to reward high-achieving internationals, and it is only available for the courses below at the respective faculties:
Eligible Countries
Students from the following nationalities are eligible:
Scholarship Award Benefit
The university will provide all of the following:
Degree Type
The Collins Rupp Moving Forward Scholarship, USA 2023-24 is for undergraduate applicants.
Number of Awards
Eligibility Criteria
All applicants must meet the following criteria to be considered for the Collins Rupp Moving Forward Scholarship, USA 2023-24:
Must have a criminal history, including Felony and Misdemeanor offenses (excluding Infractions or minor traffic violations)
Currently enrolled as an undergraduate student in an accredited college or university within the United States
Minimum age requirement of 17 years
Possess U.S. citizenship or hold permanent residency status.
Note: Preference will be given to students who are engaged in educational pursuits that will contribute to social justice, reducing recidivism, and addressing areas of public and private interest that provide assistance to marginalized populations (i.e. education, health care, mental health, substance abuse, criminal justice, a
Application Procedure
The following procedure remains the only viable route to apply rightfully:
To apply for the Moving Forward Scholarship, students must provide the following information through the scholarship form located at the bottom of this page:
Proof of enrollment (unofficial academic transcript, acceptance letter, letter of admittance)
Proof of criminal history
Complete contact information (only applications with all contact details will be considered eligible)
An essay of 500-800 words addressing the specified prompt.
ESSAY PROMPT: "What have you learned about the importance of moving forward? How will your personal experience help you to assist others in improving themselves and bettering their lives? In your essay, please include which convictions you are moving forward from."
NOTE: Each application submitted will be reviewed and ranked based on the following criteria:
Applicant meets requirements for scholarship eligibility
Essay prompt is answered entirely and meets word count requirementEssay's content is clear and organized
Please click the Collins Rupp Moving Forward Scholarship, USA 2023-24 to begin your application.
Frequently Asked Questions
The following are the FAQs that would help you in your scholarship search:
Collins Rupp Moving Forward Scholarship, USA
It is an undergraduate position for only high-achieving applicants of the scholarship by Collins Rup P.C
What are Tips to Increase My Chances of Getting Selected
Follow deadlines and give all documentation correctly upon request.
Is this Scholarship for Both Domestic and Foreign Applicants?
This is for domestic applicants.
Not interested in this particular scholarship? See other scholarships here