This is to bring to your notice the application window for UPCOMING: Commonwealth PhD Scholarships for Developing Countries, UK 2023-24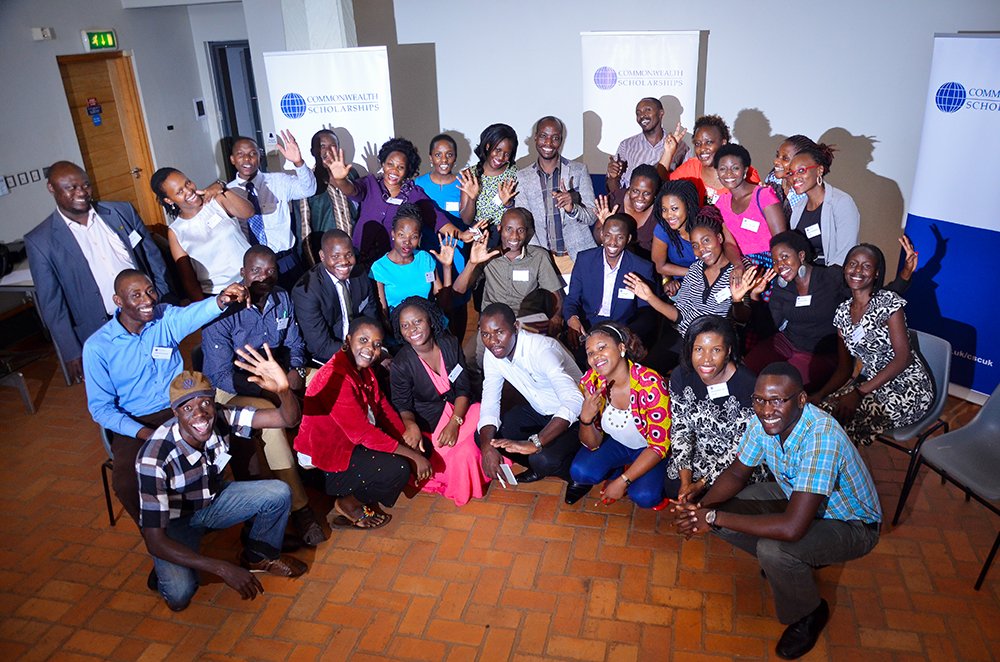 Important Points
Listed below are the summarized points you need to note about UPCOMING: Commonwealth phD Scholarships for Developing Countries, UK 2023-24:
Funding is partial
They take all courses for Developing Countries 
International Students are eligible
All PhD applicants are eligible
Brief Description
The primary UK government scholarship program, which is driven by goals for international development, is offered by the Commonwealth Scholarship Commission (CSC). Sponsored by the Department for International Development, the CSC is a public executive non-departmental body (DFID). The Commonwealth Scholarship and Fellowship Plan (CSFP) governs how the CSC runs, and it serves as a striking example of the UK's ongoing commitment to the Commonwealth. through assisting the Commonwealth's future leaders and innovators.
Application Deadline
Application deadline is to be announced soon
Eligible Courses
The UPCOMING: Commonwealth PhD Scholarships for Developing Countries, UK 2023-24 is a scheme that looks to reward high-achieving internationals, and it is only available for the course below:
Eligible Countries
Students from the following nationalities are eligible for the Commonwealth phD Scholarships:
Scholarship Award Benefit
All of the following will be provided by the university for the Commonwealth phD Scholarships:
Flights from your nation to the UK that have been approved, with a return flight at the conclusion of your award (the CSC will not reimburse the cost of fares for dependants, nor the cost of journeys made before your award is confirmed)
The CSC and the UK institution have an agreement that covers all fees in full; scholars are not required to pay any portion of the tuition.
Stipend (living stipend) at the rate of £1,236 per month, or £1,516 per month for those enrolled in universities in the London metropolitan region (rates quoted at current levels)
Indemnity for warm clothing, as necessary
Where applicable, a thesis grant is given to help with the costs associated with writing a thesis or dissertation.
Study travel grant to help with the cost of traveling for studies either inside the UK or abroad
If you are accompanied by your children and they are residing with you at the same address in the UK and you have children and are widowed, divorced, or a single parent, you are eligible for a child allowance of £529 per month for the first child and £131 per month for the second and third children under the age of 16. (rates quoted at current levels)
The CSC will offer a thorough evaluation of your needs and eligibility for further financial support if you disclose that you have a handicap.
Degree Type
UPCOMING: Commonwealth phD Scholarships for Developing Countries, UK 2023-24 is primarily for PhD programs.
Number of Awards
Not specified
Eligibility Criteria
All applicants must meet the following criteria to be considered for the UPCOMING: Commonwealth phD Scholarships for Developing Countries, UK 2023-24
being a citizen of, receiving refugee status from, or a British Protected Person from one of the eligible Commonwealth nations
becoming a permanent resident of a Commonwealth nation
By the beginning of the UK academic year in September 2023, be prepared to begin your academic studies there.
possess a first degree with at least upper second class (2:1) honors or a second class degree (2:2) and an appropriate postgraduate degree (often a Master's degree) by September 2023.
A second UK Master's degree is not typically funded by the CSC. If you are applying for a second UK Master's degree, you must explain why you want to pursue this course of study.
Be in need of this scholarship and not be able to afford to study in the UK
Submitted the necessary supporting material in the requested format.
Click the selection criteria link to view the viable process.
Application Procedure
The following procedure remains the only viable route to apply rightfully for the Commonwealth phD Scholarships:
To apply, visit CommonWealth Scholarships using the link below
Candidates must submit an application to the CSC and one of the following nominating organizations. After that, nomination committees will forward candidates to the CSC. For these scholarships, the CSC does not accept direct applications:

The primary method of application is through national nominating organizations.
A few charities and non-governmental organizations.

Since the online application system will be extremely active in the days leading up to the application deadline, candidates are recommended to complete and submit applications as early as possible.
The following files must be uploaded along with the application by candidates:

A document proving the applicant's citizenship or refugee status in a Commonwealth nation: a replica of a current passport (or national ID card) with a photo, birthdate, and nation of citizenship
Transcripts in full, with certified translations if not in English, detailing all higher education credentials, including current transcripts for any courses being taken.
references on official letterhead from at least two people

To learn more, click here.
Please click the UPCOMING: Commonwealth phD Scholarships for Developing Countries, UK 2023-24 , to begin your application.
Frequently Asked Questions
The following are the FAQs that would help you in your scholarship search:
What is the UPCOMING: Commonwealth phD Scholarships for Developing Countries, UK ?
It is a PhD position for only high-achieving applicants of the scholarship for Developing Countries
What are Tips to Increase My Chances of Getting Selected
Follow deadlines and give all documentation correctly upon request for the Commonwealth phD Scholarships
Is this Scholarship for Both Domestic and Foreign Applicants?
This is for only international applicants.
Not interested in this particular scholarship? See other scholarships here