This is to bring to your notice the application window for the Reach Oxford University Scholarship, UK 2024-25 has now been opened for the general public for application.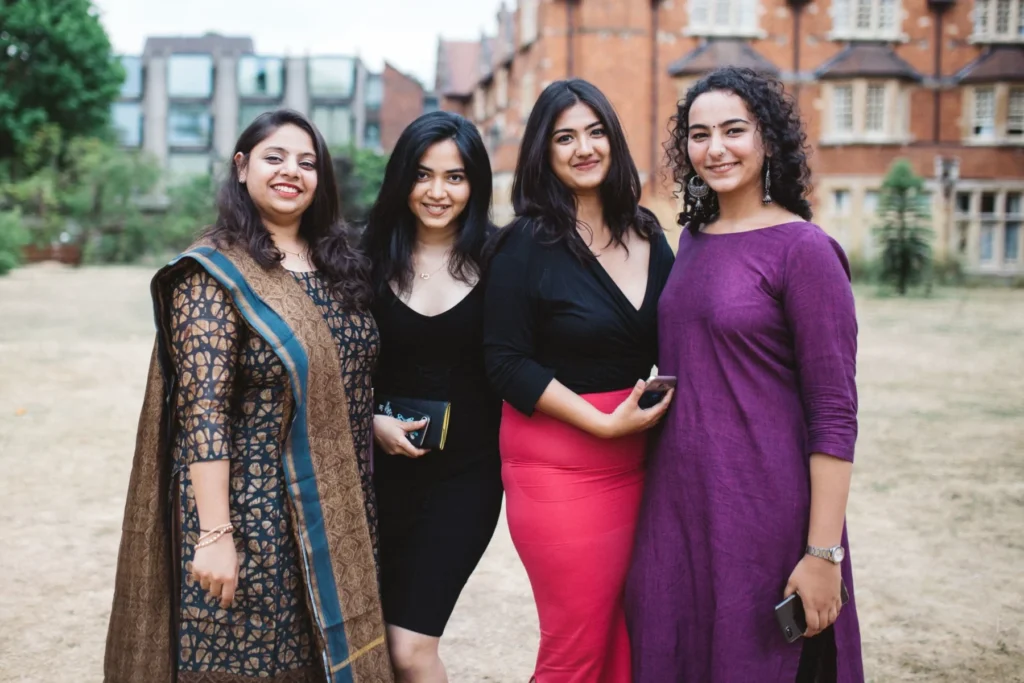 Important Points
Listed below are the key points to be noted about the Reach Oxford University Scholarship, UK 2024-25
Funding is not full
All the following course offered at the host institution in respective departments and faculties are eligible for this scholarship:

All courses except medicine

International students students are eligible
All Undergraduate applicants are eligible
Brief Description
The Reach Oxford University Scholarship, UK 2024-25, presents a vital opportunity for students hailing from low-income nations. It is imperative for aspiring candidates to initiate the application process by seeking admission to the University. Only students who have secured a place at Oxford will be eligible for consideration for this prestigious scholarship. It is crucial to note that the University does not entertain scholarship applications from individuals who have not received an offer of admission. While external sites may advertise this scheme, the University emphasizes the importance of thoroughly reviewing the provided information to confirm one's eligibility, as it does not assume responsibility for the content of these external platforms.
Also Apply: Fully Funded British Academy Global Innovation Fellowships, UK 2023-24
The Reach Oxford Scholarship, previously known as Oxford Student Scholarships, serves as a beacon of hope for students facing barriers to education in their home countries due to political, financial, or infrastructural constraints. This esteemed program extends its support to those who yearn for a chance to pursue higher education but find their aspirations hindered by circumstances beyond their control. By providing this scholarship opportunity, Oxford University aims to bridge gaps in access to quality education and empower promising individuals from disadvantaged backgrounds to excel academically and contribute positively to their communities and the global landscape.
Application Deadline
Application deadline for the Reach Oxford University Scholarship has not been announced yet but application for the 2024 entry will commence in the first week of January 2024.
Please note that while application for the scholarship has not been opened yet, it is pertinent to note that you need to apply for admission into Oxford University before October 15, 2023 to be eligible.
Eligible Courses
The Reach Oxford University Scholarship, UK 2024-25 is a scheme that looks to reward high-achieving internationals, and it is only available for the course below at the respective faculties:
All courses except medicine
Eligible Countries
Students from the following nationalities are eligible:
Afghanistan; Albania; Algeria; Angola; Argentina; Armenia; Azerbaijan; Bangladesh; Belarus; Belize; Benin; Bhutan; Bolivia; Bosnia and Herzegovina; Botswana; Brazil; Burkina Faso; Burundi; Cambodia; Cameroon; Cape Verde; Central African Rep.; Chad; China; Colombia; Comoros; Congo, Dem. Rep.; Congo, Rep.; Costa Rica; Côte d'Ivoire; Cuba; Djibouti; Dominica; Dominican Republic; Ecuador; Egypt; El Salvador; Equatorial Guinea; Eritrea; Eswatini; Ethiopia; Fiji; Gabon; Gambia; Georgia; Ghana; Grenada; Guatemala; Guinea; Guinea-Bissau; Guyana; Haiti; Honduras; India; Indonesia; Iran; Iraq; Jamaica; Jordan; Kazakhstan; Kenya; Kiribati; Korea, Dem. People's Rep.; Kosovo; Kyrgyz Rep.; Laos; Lebanon; Lesotho; Liberia; Libya; Madagascar; Malawi; Malaysia; Maldives; Mali; Marshall Islands; Mauritania; Mauritius; Mexico; Micronesia, Federated States; Moldova; Mongolia; Montenegro; Montserrat; Morocco; Mozambique; Myanmar; Namibia; Nauru; Nepal; Nicaragua; Niger; Nigeria; Niue; North Macedonia; Pakistan; Palau; Panama; Papua New Guinea; Paraguay; Peru; Philippines; Rwanda; Saint Helena; Samoa; São Tomé and Príncipe; Senegal; Serbia; Sierra Leone; Solomon Islands; Somalia; South Africa; South Sudan; Sri Lanka; St. Lucia; St. Vincent and Grenadines; Sudan; Suriname; Syria; Tajikistan; Tanzania; Thailand; Timor-Leste; Togo; Tokelau; Tonga; Tunisia; Turkey; Turkmenistan; Tuvalu; Uganda; Ukraine; Uzbekistan; Vanuatu; Venezuela; Vietnam; Wallis and Futuna; West Bank and Gaza Strip; Yemen; Zambia; Zimbabwe.
Scholarship Award Benefit
All of the following will be provided by the university:
Course fees, a grant for living costs and one return air fare per year
Degree Type
The Reach Oxford University Scholarship, UK 2024-25 for undergraduate applicants.
Number of Awards
Eligibility Criteria
All applicants must meet the following criteria to be considered for the Reach Oxford University Scholarship, UK 2024-25:
Applicants must be nationals of countries who receive official development assistance from the Development Assistance Committee (DAC) of the Organisation for Economic Co-operation and Development (OECD)
This scheme is only suitable for candidates who have received an offer and who are of the highest academic ability. Financial need, social commitment and lack of ability to study for a degree in their own country are also major criteria for selection. Applicants should be intending to return to their country following their studies. Priority will be given to students who have not studied at undergraduate level before
Application Procedure
The following procedure remains the only viable route to apply rightfully:
You must make an application to the University of Oxford for an undergraduate course through UCAS by 15 October 2023, and be successful in gaining a place.
Details on how to apply for a scholarship for 2024 entry will be made available on this page in January 2024.
For 2024 entry applicants who apply by the 7 February 2024 scholarship deadline, the selection process will be undertaken in March 2024.
Applicants will be informed of the outcome of their application in April 2024.
Scholars will be expected to write an annual report about their academic and social activities, and achievements at the University.
Receipt of the award in subsequent years is subject to satisfactory academic progress.
Applicants should be aware that competition for the scheme is very high and the University does not have additional funding for those candidates who are not offered a scholarship.
If you hold an offer for deferred entry for an undergraduate course at Oxford, and you'd like to apply for a scholarship, please apply for the scholarship in January of the year you will start your Oxford course (eg in January 2024 if you hold an offer to start in October 2024). We can only consider applications for undergraduate scholarships once.
If you are applying for Oxford's Astrophoria Foundation Year Programme and you'd like to apply for this scholarship to support your undergraduate degree course (after the completion of your Foundation Year), please apply for the scholarship in January of the year you will start your undergraduate degree course (eg in January 2025 if you intend to progress in October 2025). We will contact all students when enrolled on their Foundation Year to confirm for which scholarships they can apply for their undergraduate course. We can only consider applications for undergraduate scholarships once.
Please click the Reach Oxford University Scholarship, UK 2024-25 to begin your application.
Frequently Asked Questions
The following are the FAQs that would help you in your scholarship search:
Reach Oxford University Scholarship, UK 2024-25
Reach Oxford University Scholarship is an Undergraduate position for only high-achieving applicants of the scholarship by Oxford University
What are Tips to Increase My Chances of Getting Selected
Follow deadlines and give all documentation correctly upon request.
Is this Scholarship for Both Domestic and Foreign Applicants?
Reach Oxford University Scholarship is for International applicants.
Not interested in this particular scholarship? See other scholarships here