This is to bring to your notice the application window for the Commonwealth Split-site PhD Scholarship, UK 2023-24 has now been opened for the general public to apply.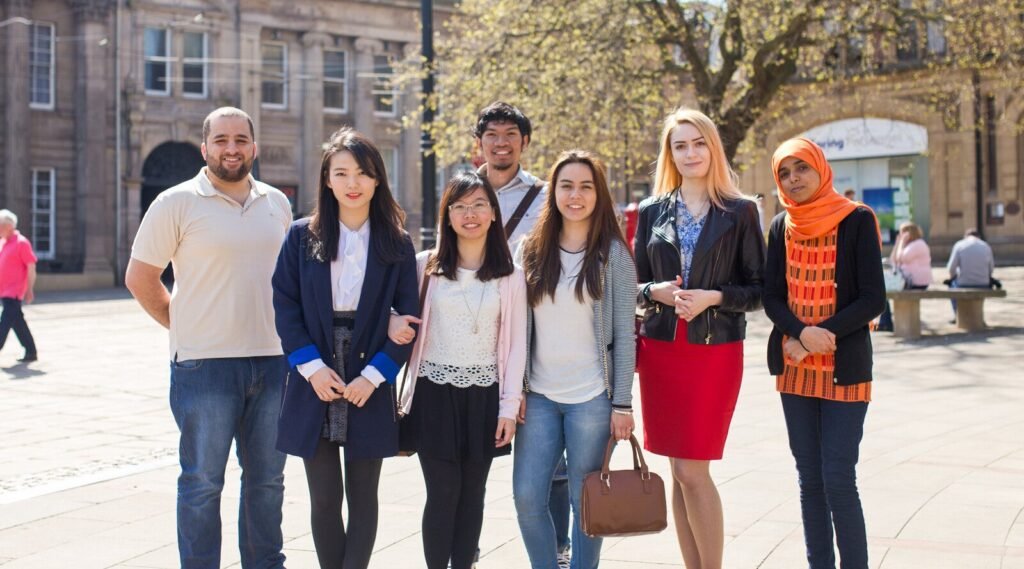 Important Points
Listed below are the key points to be noted about the Commonwealth Split-site PhD Scholarship, UK 2023-24:
Funding is partial
All the following courses offered at the host institution in respective departments and faculties are eligible for this scholarship:
International and domestic students are eligible
All PhD applicants are eligible
Brief Description
The Commonwealth Split-site PhD Scholarship for the academic year 2023-24 offers invaluable support for candidates pursuing a PhD in their home country. This unique opportunity allows for a one-year study period at a UK university, conducted in collaboration with both a home country and UK supervisor. The 12-month stint in the UK, facilitated by the scholarship, can be strategically integrated at any point in the PhD journey, as long as it aligns with your study plan. This period can also be divided into multiple segments, with no more than a year between each term. For those commencing their PhD studies, a maximum of six months in the UK is permitted during the initial year.
Also Apply:University of Oxford Adara Foundation Scholarships, UK 2023-24
This scholarship presents a remarkable chance for scholars to enhance their research endeavors through an international perspective. By bridging the academic landscapes of their home country and the UK, recipients of the Commonwealth Split-site PhD Scholarship unlock a wealth of collaborative opportunities that can significantly enrich their doctoral experience.
Application Deadline
The application deadline is December 5, 2023.
Eligible Courses
Commonwealth Split-site PhD Scholarship, UK 2023-24 is a scheme that looks to reward high-achieving internationals, and it is only available for the courses below at the respective faculties:
Eligible Countries
Students from the following nationalities are eligible:
Scholarship Award Benefit
The university will provide all of the following:
Airfare: Approved round-trip airfare from your home country to the UK, with no reimbursement for dependants' fares or pre-confirmed award travel.
Tuition Fees: Approved tuition fees are included.
Stipend: Monthly living allowance of £1,347, or £1,652 for those studying in the London metropolitan area (at current rates).
Warm Clothing Allowance (if applicable).
Study Travel Grant: Assistance for study-related travel expenses within the UK or abroad.
Child Allowance (for widowed, divorced, or single parent Scholars): £576.61 per month for the first child, and £143 per month for the second and third child under 16, if residing with the Scholar in the UK.
Degree Type
The Commonwealth Split-site PhD Scholarship, UK 2023-24 is for PhD applicants.
Number of Awards
Eligibility Criteria
All applicants must meet the following criteria to be considered for the Commonwealth Split-site PhD Scholarship, UK 2023-24:
Citizenship or Refugee Status: Must be a citizen or have been granted refugee status by an eligible Commonwealth country, or hold British Protected Person status.
Permanent Residency: Must have permanent residency in an eligible Commonwealth country.
PhD Enrollment: Must be registered for a PhD at a university in an eligible Commonwealth country by September 2024.
Institutional Link: A substantial institutional or departmental connection must exist between your home university and the proposed UK institution.
Availability: Must be available to commence academic studies in the UK in September 2024.
Academic Qualifications: Must hold a first-degree of at least upper second class (2:1) honours standard by September 2024, or possess a lower second-class degree along with a relevant postgraduate qualification.
Financial Need: Must demonstrate inability to afford studying in the UK without this Scholarship.
Application Procedure
The following procedure remains the only viable route to apply rightfully:
Seek admission to a UK university with an established partial funding arrangement with the CSC.
University Discretion: Part funding agreements are determined by each university independently, allowing them the discretion to decide on the extent of their financial contribution.
Resource Reference: To explore the list of universities that have committed to co-funding Commonwealth Scholarships, refer to the dedicated page on the CSC website titled "UK universities with part funding agreements".
Please click the Commonwealth Split-site PhD Scholarship, UK 2023-24 to begin your application.
Frequently Asked Questions
The following are the FAQs that would help you in your scholarship search:
Commonwealth Split-site PhD Scholarship, UK
It is a PhD position for only high-achieving applicants of the scholarship by Eligible Commonwealth Universities.
What are Tips to Increase My Chances of Getting Selected
Follow deadlines and give all documentation correctly upon request.
Is this Scholarship for Both Domestic and Foreign Applicants?
This is for International and domestic applicants.
Not interested in this particular scholarship? See other scholarships here