This is to bring to your notice the application window for the French Embassy in Nigeria Masters Scholarship, France 2023-24 has now been opened for the general public to apply.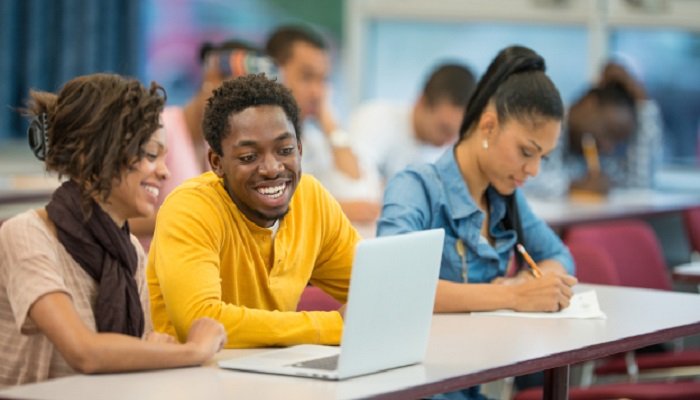 Important Points
Listed below are the key points to be noted about the French Embassy in Nigeria Masters Scholarship, France 2023-24:
Funding is full
All the following courses offered at the host institution in respective departments and faculties are eligible for this scholarship:

Environmental Studies
Risk Management

International and domestic students are eligible
All masters applicants are eligible
Brief Description
The French Embassy in Nigeria is reinvigorating its scholarship initiative to support Master's degree pursuits in French universities for the academic year 2024/2025. This program, made possible through funding from the French Ministry for Europe and Foreign Affairs, in partnership with the French Ministry for Higher Education and Research, aims to grant five scholarships to aspiring scholars with a keen interest in studies related to Environment and Risk Management.
Also Apply: Charpak French Government Scholarship for Indian Students at CFI, France 2023-24
Administered jointly by the French Embassy and Campus France Nigeria, this opportunity underscores the commitment of both governments to fostering academic excellence and global cooperation. It presents a remarkable chance for scholars to embark on a transformative educational journey in France, with a particular emphasis on fields crucial to addressing environmental challenges and managing associated risks. The program not only reflects the shared vision of French and Nigerian authorities but also symbolizes the enduring collaboration between the two nations in the realm of higher education.
Application Deadline
The application deadline is December 15, 2023.
Eligible Courses
French Embassy in Nigeria Masters Scholarship, France 2023-24 is a scheme that looks to reward high-achieving internationals, and it is only available for the courses below at the respective faculties:
Environmental Studies
Risk Management
Eligible Countries
Students from the following nationalities are eligible:
Scholarship Award Benefit
The university will provide all of the following:
Duration: The scholarship spans two academic years for scholars admitted in M1, and one academic year for those admitted in M2.
Inclusions: Transportation Expenses.
Monthly Allowance.
Assistance in Locating Affordable Student Housing.
Comprehensive Healthcare Coverage for the entire program duration.
Visa Fee.
Coverage of National Tuition Fees at a public university.
Degree Type
The French Embassy in Nigeria Masters Scholarship, France 2023-24 applicants.
Number of Awards
Eligibility Criteria
All applicants must meet the following criteria to be considered for the French Embassy in Nigeria Masters Scholarship, France 2023-24:
Nigerian Citizenship and Residency: Must hold Nigerian nationality and be a current resident in Nigeria.
Age Requirement: Age must not exceed 35 years.
Educational Qualifications: Possess a Bachelor's degree or Higher National Diploma in the field of environment.
National Service Completion: Must have fulfilled National Service obligations.
Commitment to Study in France: Demonstrate a full commitment to pursue studies in France for the academic year commencing September/October 2024/2025.
Language Proficiency: Proficiency in French is not a mandatory prerequisite for application.
Application Procedure
The following procedure remains the only viable route to apply rightfully:
No other application instructions. Just follow the link below and commence the process.
Please click the French Embassy in Nigeria Masters Scholarship, France 2023-24 to begin your application.
Frequently Asked Questions
The following are the FAQs that would help you in your scholarship search:
French Embassy in Nigeria Masters Scholarship, France
It is a masters position for only high-achieving applicants of the scholarship by Eligible French Universities.
What are Tips to Increase My Chances of Getting Selected
Follow deadlines and give all documentation correctly upon request.
Is this Scholarship for Both Domestic and Foreign Applicants?
This is for International and domestic applicants.
Not interested in this particular scholarship? See other scholarships here