This is to bring to your notice that the application window for the Hubert H. Humphrey Fellowship Program, USA 2023-24, is now open for interested and qualified applicants.
Important Points
Listed below are the summarized points you need to note about the Scholarship Programme
Funding is partial
They take all fellowship programs at all participating Universities
Students from all nationalities are eligible
All fellowship students are eligible
Brief Description
The Humphrey Fellowship Program is for experienced professionals who want to improve their leadership skills by exchanging knowledge and understanding about issues of mutual relevance in the United States and Fellows' home countries. The Fellowship provides excellent chances for professional growth through selected university courses, conference attendance, networking, and practical work experiences as a non-degree program.
Also check: African Real Estate Society (AfRES) Scholarships at the University of Reading, UK 2023-24
Throughout the year, Fellows work on their particular program goals while also participating in workshops and seminars with their Humphrey colleagues. Unlike traditional graduate school, the Program encourages Fellows to travel outside of their host college to learn more about American culture and network with their American peers.
Application Deadline
The Application Deadline is open for the Hubert H. Humphrey Fellowship Program, USA 2023-24
Eligible Courses
The Hubert H. Humphrey Fellowship Program, USA 2023-24 is a scheme that looks to reward high-achieving international students, and it is only available for the course below:
Eligible Countries
Students from the following nationalities are eligible for Humphrey Fellowship Program
Scholarship Award Benefit
The Fellowship covers the following expenses:
Tuition and fees must be paid at the appointed host university.
If necessary, pre-academic English language training;
A monthly stipend (maintenance), as well as a one-time settling-in stipend;
Coverage for accidents and illnesses;
Allowance for books;
a one-time grant for computers;
Air travel (to and from the United States for the Program, as well as domestic travel to necessary program events);
For professional activities such as field trips, professional visits, and conferences, there is a Professional Development allowance.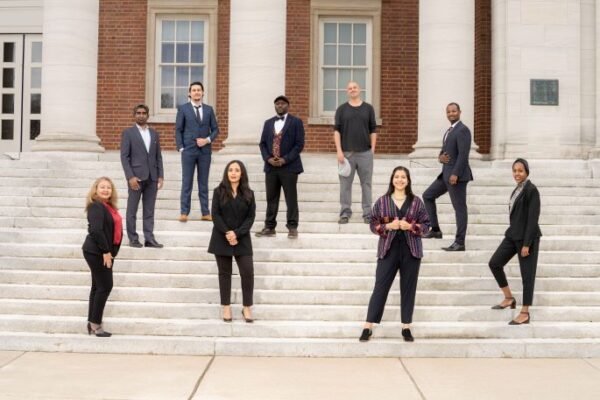 Degree Level
The Hubert H. Humphrey Fellowship Program, USA 2023-24 is primarily for fellowship students.
Number of Awards
Not specified
Eligibility Criteria
An undergraduate degree (sometimes known as a bachelor's degree) is a degree earned after completing your first year of university.
Five years of full-time professional experience is required.
Prior experience in the United States is limited or non-existent.
Leadership skills that have been demonstrated
a track record of volunteerism in the community
Ability to communicate in English
Application Procedure
To apply, all arranged and organized steps have been highlighted below:
If you want to be considered for the Presidential Scholarship, simply mark that box on the Common Application (available after Aug. 1).
You'll next get complete instructions on how to apply for the scholarship, including the themes for the two short essays. Early Action, Early Decision, and Regular Decision candidates have until February 1 to submit their essays.
Also check: Ukrainian Researchers Scholarships at Heinrich Heine University, Germany 2023-24
If they have been chosen for an interview, students will be notified in March.
Finalists are chosen by the Admissions Committee based on the quality of their admissions applications and other criteria established by the committee. Last year, the committee assessed over 450 scholarship applications from the United States and around the world before inviting 15 finalists for interviews; of those 15, five were awarded scholarships and joined the incoming class. This award is usually given to one or two overseas students each year.
Please click the Hubert H. Humphrey Fellowship Program application link to apply
Frequently Asked Questions
The following are the FAQs that would help you in your scholarship search:
What is the Hubert H. Humphrey Fellowship Program, USA ?
It is an Fellowship position for only high-achieving applicants of the scholarship by Hubert H. Humphrey Fellowship Program.
What are Tips to Increase My Chances of Getting Selected
Follow deadlines and give all documentation correctly upon request.
Is this Scholarship for Both Domestic and Foreign Applicants?
This is for only international applicants.
Not interested in this particular scholarship? See other scholarships here