This is to bring to your notice that the application window for the International UG Tri-Annual Scholarship University of Hertfordshire, UK 2023-24 is now open for interested and qualified applicants.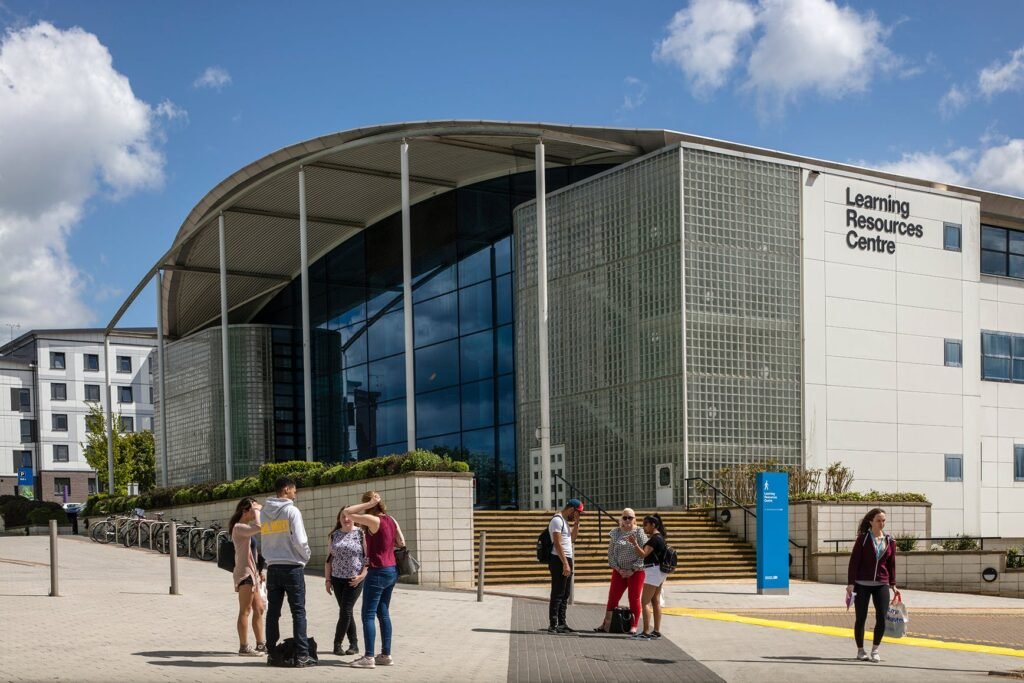 Important Points
Listed below are the summarized points you need to note about the Scholarship Programme
Funding is partial
They take all courses at the University of Hertfordshire
Students from all nationalities are eligible
All undergraduate students are eligible
Brief Description
Available to all undergraduate applicants for the international UG Tri-Annual Scholarship University of Hertfordshire all countries who will be joining the University for the first time in September 2023 and are designated as international for fee purposes.
Also read: International Foundation Scholarships at Ulster University, UK 2023-24
This scholarship is a yearly tuition price reduction that is offered for each new year of study if the applicant successfully completes the previous year (but not for retakes and applicants rejoining after leaving the University part way through their studies).
Application Deadline
The Application Deadline is ongoing.
Eligible Courses
International UG Tri-Annual Scholarship University of Hertfordshire, UK 2023-24 is a scheme that looks to reward high-achieving international students is only available for the course below:
Eligible Countries
Students from the following nationalities are eligible:
Scholarship Award Benefit
For each year of study, tuition costs for successful applicant of the International UG Tri-Annual Scholarship University of Hertfordshire will be reduced by £1,000 or £1,300 (up to a maximum of £3,000 or £3,900 for a 3-year taught course or £4,000 or £5,200 for a 4-year taught degree). This award is only eligible for on-campus studies and is not available during work placement or study abroad years.
Degree Level
Undergraduate Vice-Chancellor's International Scholarships at Cardiff University, UK 2023-24 is primarily for masters students.
Number of Awards
Not specified
Eligibility Criteria
To be eligible for the International UG Tri-Annual Scholarship University of Hertfordshire, UK 2023-24
Except for those in the School of Health & Social Work and the nonstandard courses indicated below, all undergraduate courses are available. The £1000 or £1300 prize will be granted on the basis of academic merit as well as acknowledgment of specific initiatives such as trade relations.
Not accessible for any UG courses at the School of Health & Social Work, i.e.
BSc Diagnostic Radiography and Imaging
BSc Radiotherapy and Oncology
BSc Nursing (all routes)
BSc Midwifery
BSc Paramedic Science
BSc Physiotherapy
BSc Social Work
Non-standard law courses, such as LLB (Hons) Law, are not accessible (Accelerated route)
Pre-sessional English, HIC, and online courses are not available.
These may be awarded on a case-by-case basis on any of the following courses at the University's discretion.
Only for the September 2022 intake – applicants who do not register will not be able to transfer the discount to subsequent intakes unless the University agrees.
If applicants enroll at an advanced entry point (year 2 or year 3), the above rates, i.e. £1000 or £1300 per year, are still available.
Only UG taught applicants are eligible; not available during work placement or study abroad years. The University of Hertfordshire UK campus is required for study.
Only new students — not UH or HIC alumni – are eligible for this scholarship.
Applicants are ineligible for any other scholarships, including the International Chancellor's Scholarship, Early Bird Discount, 20% Herts Graduate Discount, or Malaysian Partner Discount, in addition to the UG Tri Annual Scholarship (unless the University grants it at its discretion).
If applicants pay their fees in full by 10 October 2022 for Semester A entrance and future years, they will be eligible for the £500 full payment discount as well as the UG all-year discount.
The UG all-year discount will be applied as a £1000 or £1300 cut from tuition fees, not from the deposit amount, once applicants register at the University each year. It can be used for university housing if they have paid their tuition costs in full (but not for the £150 deposit, which is non-refundable).
All discounts will be adjusted on a pro-rata basis in line with the fee-related liabilities for students who withdraw (both student and university initiated), and all bursaries or scholarships will be subject to the terms and circumstances of the award.
Application Procedure
To apply, all arranged and organized steps have been highlighted below:
Please check through the International UG Tri-Annual Scholarship University of Hertfordshire, UK 2023-24, application link for more information
Not interested in this particular scholarship? See other scholarships here