This is to bring to your notice the application window for the South Africans Cecil Renaud Trust Scholarships, UK 2022-23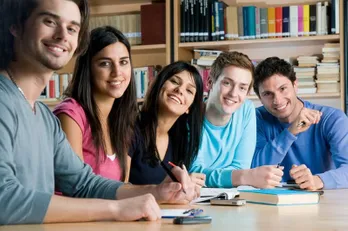 Important Points
Listed below are the summarized points you need to note about South Africans Cecil Renaud Trust Scholarships, UK 2022-23:
Funding is full
They take all courses at participating universities
International students are eligible
All postgraduate applicants are eligible
Brief Description
The Cecil Renaud Educational and Charitable Trust (the Trust) was founded in 1988 by Dr. Cecil Renaud, a well-known philanthropist from Durban. Dr. Renaud passed away on June 3, 1993, leaving the Trust his remaining estate. The trustees decided to create an Overseas Scholarship not long after the Trust started operating.
The Overseas Scholarship, which is given each year, is given for a maximum of two years of postgraduate study (Masters degree (or equivalent) or PhD) in the United Kingdom at a university of the student's choosing. The University of London, the University of Cambridge, and the University of Oxford have all hosted recipients of the Scholarship in previous years, among others.
Application Deadline
Application deadline is October 31, 2022.
Eligible Courses
The South Africans Cecil Renaud Trust Scholarships, UK 2022-23 is a scheme that looks to reward high-achieving internationals, and it is only available for the course below:
Eligible Countries
Students from the following nationalities are eligible:
Scholarship Award Benefit
All of the following will be provided by the university:
The Gabelli Presidential Scholars Program is a merit-based award that pays the full cost of attendance at BC, regardless of financial need, and does not call for the submission of any financial aid paperwork.
Degree Type
South Africans Cecil Renaud Trust Scholarships, UK 2022-23 is primarily for postgraduate applicants.
Number of Awards
Not specified
Eligibility Criteria
All applicants must meet the following criteria to be considered for the South Africans Cecil Renaud Trust Scholarships, UK 2022-23:
Only students who finished their secondary education at any school in KwaZulu-Natal are eligible for this scholarship.
To be eligible for the Scholarship, applicants must be younger than 27 at the time of application.
The following factors, among others, are very significant in the trustees' decision-making when choosing an applicant for the Overseas Scholarship:

Outstanding academic accomplishment, including Dean's Commendations and Certificates of Merit, as well as an undergraduate or honours degree earned with a cum laude or summa cum laude.
Evidence of leadership, perseverance, dedication, and concentration.
The assurance of success in the targeted field of study and other fields
Application Procedure
The following procedure remains the only viable route to apply rightfully:
Please click the South Africans Cecil Renaud Trust Scholarships, UK 2022-23 to begin your application.
Frequently Asked Questions
The following are the FAQs that would help you in your scholarship search:
What is the South Africans Cecil Renaud Trust Scholarships, UK?
It is a postgraduate position for only high-achieving applicants of the scholarship at participating universities
What are Tips to Increase My Chances of Getting Selected
Follow deadlines and give all documentation correctly upon request.
Is this Scholarship for Both Domestic and Foreign Applicants?
This is for only international applicants.
Not interested in this particular scholarship? See other scholarships here