This is to bring to your notice the application window for the Tortuga Study Abroad Scholarship, USA 2023-24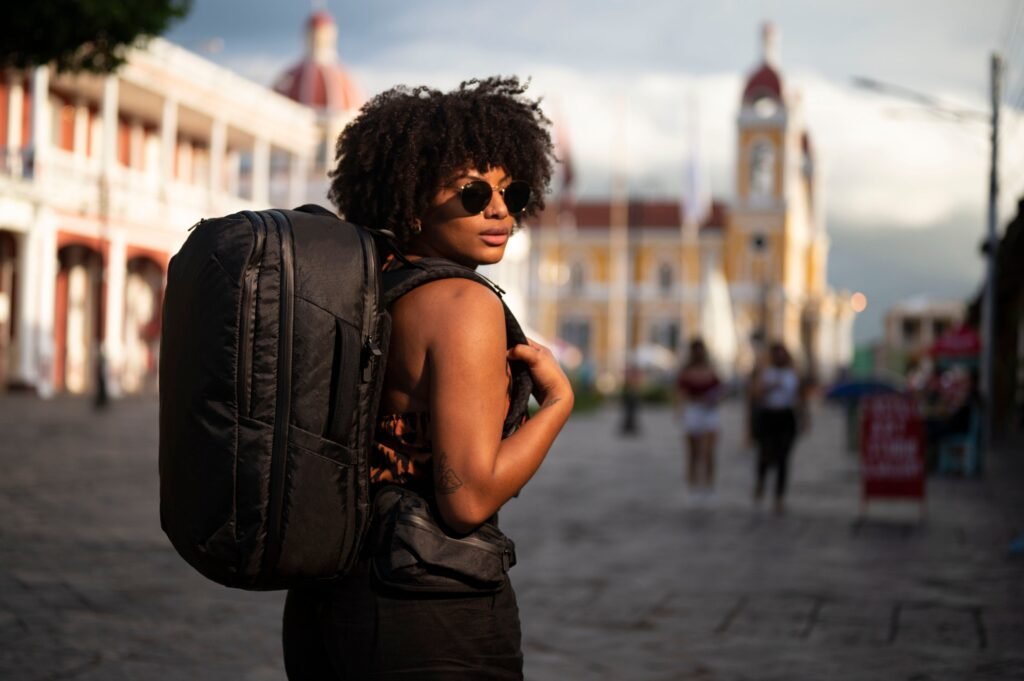 Important Points
Listed below are the key points to be noted about the Tortuga Study Abroad Scholarship, USA 2023-24:
Funding is partial
All the following course offered at the host institution in respective departments and faculties are eligible for this scholarship:
International students students are eligible
All undergraduate applicants are eligible
Brief Description
Tortuga believes in giving young students the chance to explore the world beyond their college campuses, even on a tight budget. That's why they offer the Tortuga Study Abroad Scholarship, a biannual award designed for enthusiastic students with a passion for global exploration. Their mission at Tortuga extends beyond providing quality luggage; it's about making travel accessible to all, especially for those embarking on study abroad or gap year experiences. When customers purchase luggage from Tortuga, they are directly contributing to this mission by funding scholarships that help students like you fulfill their travel dreams.
In summary, Tortuga's commitment to enabling affordable travel experiences for students is exemplified through their biannual Tortuga Study Abroad Scholarship. By purchasing luggage from Tortuga, customers actively support this mission, making it possible for passionate young individuals to explore the world despite financial constraints.
Application Deadline
Application deadlines is also follows:

Spring 2024 Scholarship

Submit your application by November 15, 2023.

Fall 2024 Scholarship

Submit your application by April 15, 2024
Eligible Courses
Tortuga Study Abroad Scholarship, USA 2023-24 is a scheme that looks to reward high-achieving internationals, and it is only available for the course below at the respective faculties:
Eligible Countries
Students from the following nationalities are eligible:
Scholarship Award Benefit
All of the following will be provided by the university:
$1,000 Scholarship:

A generous scholarship worth $1,000 is offered for students studying abroad.

Includes a Travel Backpack:
Flexible Use of Funds:

The scholarship funds can be utilized for various purposes, including:

Tuition fees
Room and board expenses
Purchase of textbooks
Travel costs

Direct Payment to Program/University:

To streamline the process, the scholarship funds will be sent directly to the recipient's study abroad program or university.

Alternative Arrangements if Needed:

In exceptional cases where direct payment is not possible, alternative arrangements will be made to ensure the scholarship benefits the deserving student.
Degree Type
Tortuga Study Abroad Scholarship, USA 2023-24 is for undergraduate applicants.
Number of Awards
Eligibility Criteria
All applicants must meet the following criteria to be considered for the Tortuga Study Abroad Scholarship, USA 2023-24:
Be a U.S. citizen, permanent resident, or currently studying in the United States on a student visa
Be a full-time undergraduate student in good academic standing at a four-year, degree-granting college or university in the United States
Have applied to or been accepted into a study abroad program eligible for credit by your college or university
Application Procedure
The following procedure remains the only viable route to apply rightfully:
Read Instructions and Eligibility First:

Before applying, it's crucial to carefully review all the instructions and eligibility requirements provided on the designated webpage.

Single Submission Per Person:

Please note that only one application submission per person will be considered. Multiple submissions will not be accepted.

Potential for Recognition:

The scholarship winner has the opportunity to gain recognition:

They may be featured on the organization's blog.
Their achievement could be highlighted on the organization's social media accounts.
The winner might also be showcased on the alumni page, celebrating their success.
Please click the Tortuga Study Abroad Scholarship, USA 2023-24 to begin your application.
Frequently Asked Questions
The following are the FAQs that would help you in your scholarship search:
Tortuga Study Abroad Scholarship, USA 2023-24
It is an Undergraduate position for only high-achieving applicants of the scholarship by Gap Year Association
What are Tips to Increase My Chances of Getting Selected
Follow deadlines and give all documentation correctly upon request.
Is this Scholarship for Both Domestic and Foreign Applicants?
This is for International applicants.
Not interested in this particular scholarship? See other scholarships here