This is to bring to your notice the application window for Vanier Canada Graduate Scholarship, Canada 2023-24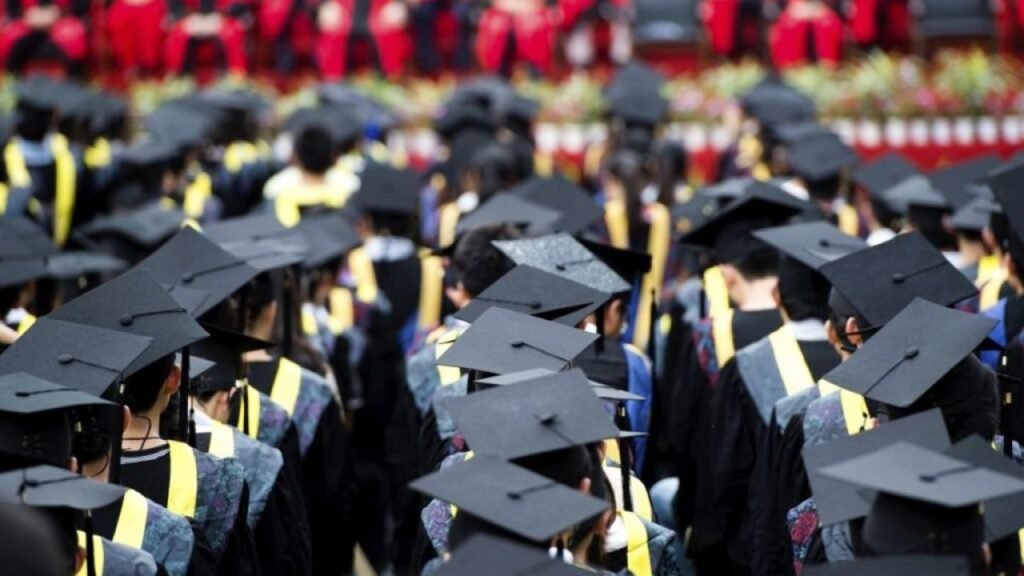 Important Points
Listed below are the summarized points you need to note about Vanier Canada Graduate Scholarship, Canada 2024-25:
Funding is partial
They take Health research, Natural sciences and/or engineering research, Social sciences and humanities research at nominating Canadian universities
International Students are eligible
All Doctoral applicants are eligible
Brief Description
The Vanier Canada Graduate Scholarship (Vanier CGS) was established in order to draw in top-tier PhD candidates, keep them in Canada, and promote the country as a global hub of excellence in research and higher education. VCS provides support for students pursuing graduate degrees in the social sciences and humanities, the natural sciences and engineering, and the health. These students must exhibit both leadership qualities and a high level of academic success. Both Canadian and international PhD candidates studying at Canadian universities are eligible for the $50,000 prize, which is awarded over three years.
Also Apply: Myer Horowitz Graduate Students Association Graduate Scholarship University of Alberta, Canada 2023-24
Information for universities making nominations: Institutions making nominations for the Vanier Canada Graduate Scholarships (Vanier CGS) program are encouraged to take diversity in the field, gender, official language, and citizenship into account when selecting candidates.
Deadline
Application deadline is November 1, 2023
Eligible Courses
The Vanier Canada Graduate Scholarship, Canada 2024-25 is a scheme that looks to reward high-achieving internationals, and it is only available for the course below:
Health research
Natural sciences and/or engineering research
Social sciences and humanities research
Eligible Countries
Students from the following nationalities are eligible for Vanier Canada Graduate Scholarship, Canada 2024-25:
All International countries
Scholarship Award Benefit
All of the following will be provided by the university for Vanier Canada Graduate Scholarship, Canada 2024-25:
$50k per year for three years.
Degree Type
Vanier Canada Graduate Scholarship, Canada 2024-25 is primarily for Doctoral programs.
Number of Awards
Not specified
Eligibility Criteria
All applicants must meet the following criteria to be considered for the Vanier Canada Graduate Scholarship, Canada 2024-25:
open to overseas students pursuing a doctorate at recognized Canadian universities as well as Canadian citizens and permanent residents.
just one Canadian institution, which must have obtained a Vanier CGS quota, may submit a nomination;
be enrolled in a combination undergraduate/graduate research program (including an MD/PhD, DVM/PhD, or JD/PhD, assuming it includes a documented and significant research component) to be seeking your first doctoral degree. Keep in mind that funding is only available for the PhD portion of combined degrees;
intend to pursue full-time doctoral (or joint graduate program, such as: MD/PhD, DVM/PhD, JD/PhD) studies and research at the nominating institution in the summer semester or the academic year after the announcement of results; Note that only the PhD portion of a combined degree is eligible for funding;
By May 1, 2023, you must not have finished more than 20 months of PhD coursework and have earned a first-class average—or the equivalent—over the previous two years of full-time study, as assessed by your school. Candidates must not currently possess, or have previously held, a PhD-level scholarship or fellowship from CIHR, NSERC, or SSHRC to pursue or complete a doctoral degree. Candidates are advised to get in touch with the university for information on what constitutes a first-class average.
Only degree programs with a major research component are eligible for doctoral awards. The research component, which must be a requirement for program completion, is defined as substantial, independent study that results in a dissertation, important scholarly publication, performance, recital, or exhibit that has been merit reviewed at the institutional level. Clinically focused programs of study, such as clinical psychology, are also acceptable programs if they include a sizable amount of the aforementioned research.
Academic proficiency as shown by transcripts, prizes, and distinctions, as well as previous grades.
Research potential is shown by a candidate's background in the topic, desire in learning, planned study's potential to enhance knowledge in the field, potential advantages for Canadians, and any anticipated results.
Those who possess both potential and demonstrated leadership possess the following traits:
Personal Success:
Participation in Academic Life, Community Service, and Civic Engagement
Application Procedure
The following procedure remains the only viable route to apply rightfully:
Candidates must have their desired university submit a nomination on their behalf. Direct applications to the Vanier CGS program are not accepted.
Before applying, it is crucial to review the eligibility requirements on the scholarship website below.
Please click the Vanier Canada Graduate Scholarship, Canada 2024-25, to begin your application.
Frequently Asked Questions
The following are the FAQs that would help you in your scholarship search:
What is the Vanier Canada Graduate Scholarship, Canada?
It is a Doctoral position for only high-achieving applicants of the scholarship at nominating Canadian universities
What are Tips to Increase My Chances of Getting Selected
Follow deadlines and give all documentation correctly upon request.
Is this Scholarship for Both Domestic and Foreign Applicants?
This is for only international applicants.
Not interested in this particular scholarship? See other scholarships here