Adelaja Oluwademilade, a remarkable Nigerian woman, has decided to change her society as a school teacher despite receiving several offers from businesses throughout Nigeria.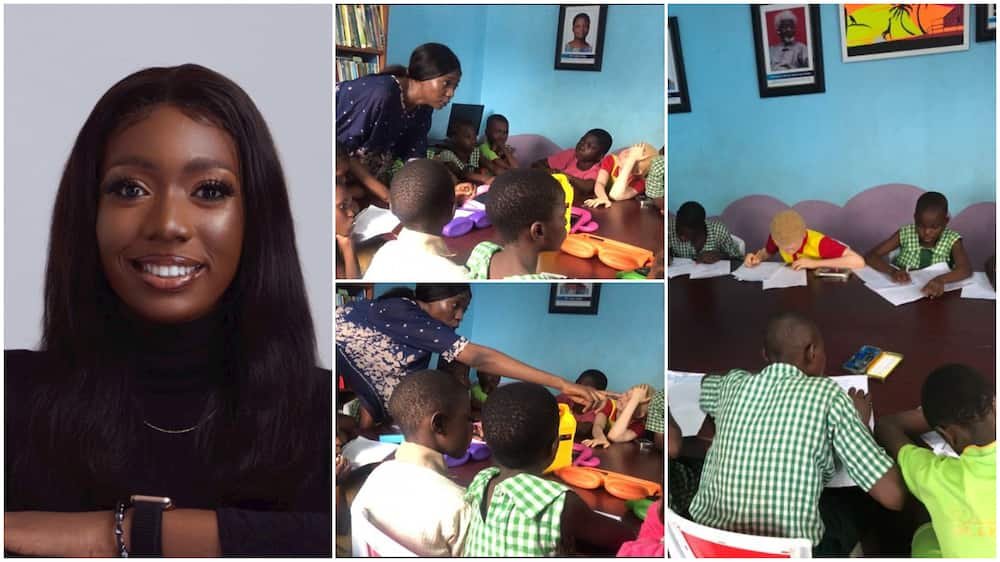 Covenant University in South-West, Nigeria awarded a Bachelor of Arts in English to Adelaja Oluwademilade. She said in a LinkedIn post that ever since she graduated, she had always wanted to be a teacher.
"When I graduated from Covenant University last year, I was certain that I wanted to work as a teacher, but peer pressure from seeing my colleagues and classmates working in large offices caused me to be reluctant to enter the field. Before I became a teacher, I wanted to work in an office," she stated.
Adelaja Oluwademilade said that despite receiving multiple job offers after applying for several positions, none of them were satisfying. Finally, she accepted a position as a teacher in a remote section of Lagos, Nigeria.
"I eventually started working as a teacher in a remote part of Lagos. One of the simplest decisions I've ever made in my life was that one. My mother proposed various private institutions where I might work for cash, but I turned them down," she recalled.
"I always wanted to work somewhere where I would feel content and joyful every day, and right now, that is precisely how I feel. My first few months of teaching have been incredible. I don't take teaching for granted; it's my contribution to God and humanity, she continued.
Adelaja Oluwademilade has worked with several local and international organizations ever since she started teaching to improve the education of young children in Nigeria. She belongs to the United Nations Educational, Scientific, and Cultural Organization's Youth Network (UNESCO).
Adelaja Oluwademilade assisted Oladimeji Quyum, an out-of-school youngster, in 2022 with re-enrollment. He has not attended school since July of last year, according to her narration.
"He said he wanted to go to school but his mother couldn't afford to send him to school. He said, "e jo ma, mo fe lo school," in Yoruba (please ma, I want to go to school). I shared his story on Instagram, and the very next day, someone volunteered to cover his first year's (JSS1) tuition, she explained.
Adelaja Oluwademilade remarked, "It's really easy to achieve tremendous things from a tiny space.
CTA on Adelaja Oluwademilade's Story
Jevemo monitors scholarship possibilities throughout the globe so that we can let you know when one becomes available and remind you.
There are several scholarships available right now in Europe, the United States, the United Kingdom, and Canada on our website. Feel free to check them out.