Meet Dakota White, an African American 7-year-old girl from Dallas, Texas, who has set a new record for the fastest child in the nation. She just broke a Junior Olympics record.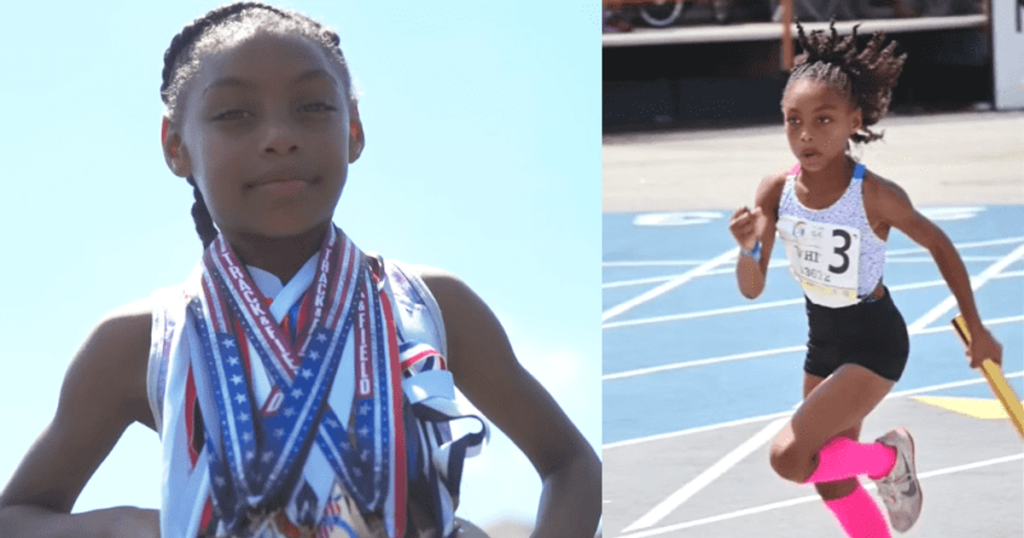 At the AAU Junior Olympics in early August, Dakota White and her teammates broke the previous record for the girls' 8 and under 100-meter relay. Dakota did establish a new record by completing her portion in 59.08 seconds.
Prior to this occasion, Dakota White got people's notice when Tiktok recordings of her competing in a track meet went viral.
Dakota White reportedly began working out at the age of 3 under the direction of her former TCU wide receiver father, Cam White.
Her father told Fox 4 News in an interview that "She just had formed, like amazing form. Although it wasn't quick, her shape was already ideal. As she advanced, we began finding her various trainers.
Since the previous year, Dakota has placed first in every contest she entered.
Even in the sweltering summer, she hasn't given up and keeps up her rigorous training regimen without missing a day. She constantly makes sure to drink plenty of water and eat a healthy diet.
CTA on Dakota White's Story
Jevemo monitors scholarship possibilities throughout the globe so that we can let you know when one becomes available and remind you.
There are several scholarships available right now in Europe, the United States, the United Kingdom, and Canada on our website. Feel free to check them out.