Introducing Colette Offiong Bassey, a Nigerian woman who shattered a record held by the University of Calabar, Nigeria, for 44 years. She became the department of linguistics and communications studies' first-ever first-class graduate.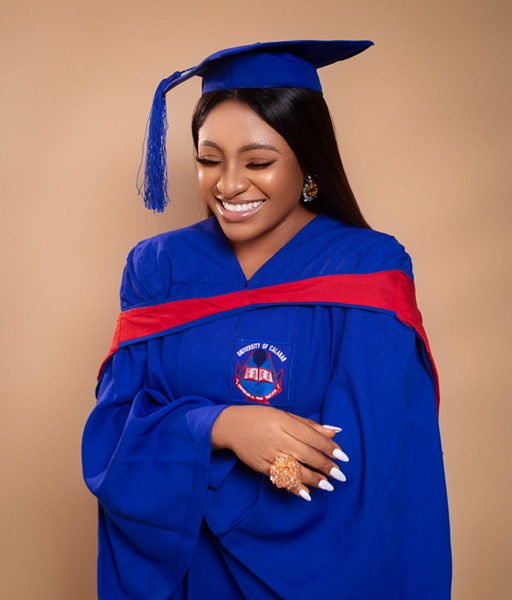 When Colette Offiong Bassey took her senior year test, she was considerably pregnant. She said that after taking a test on Wednesday, she gave birth to a child the following Saturday.
She was the first student in the university's history to receive a first-class degree from the Department of Linguistics and Communications Studies, according to a statement from the school.
Bassy Colette Offiong became the first first-class student in the department's history, which dates back to 1977, and the only one from linguistics and Nigerian languages in the 2018–2019 academic year.
Colette thanked God and her husband for encouraging her and pushing her hard.
"To God be the praise," she stated in her Instagram post. I recall completing my examinations on a certain Wednesday and giving birth the following Saturday. Although it was quite the journey, it concluded with accolades.
CTA on Colette Offiong Bassey's Story
Jevemo monitors scholarship possibilities throughout the globe so that we can let you know when one becomes available and remind you.
There are several scholarships available right now in Europe, the United States, the United Kingdom, and Canada on our website. Feel free to check them out.