The 2019 annual international debate competition was held at Harvard University and was led by their team, which included two high school students from Atlanta named DJ Roman and Keith Harris.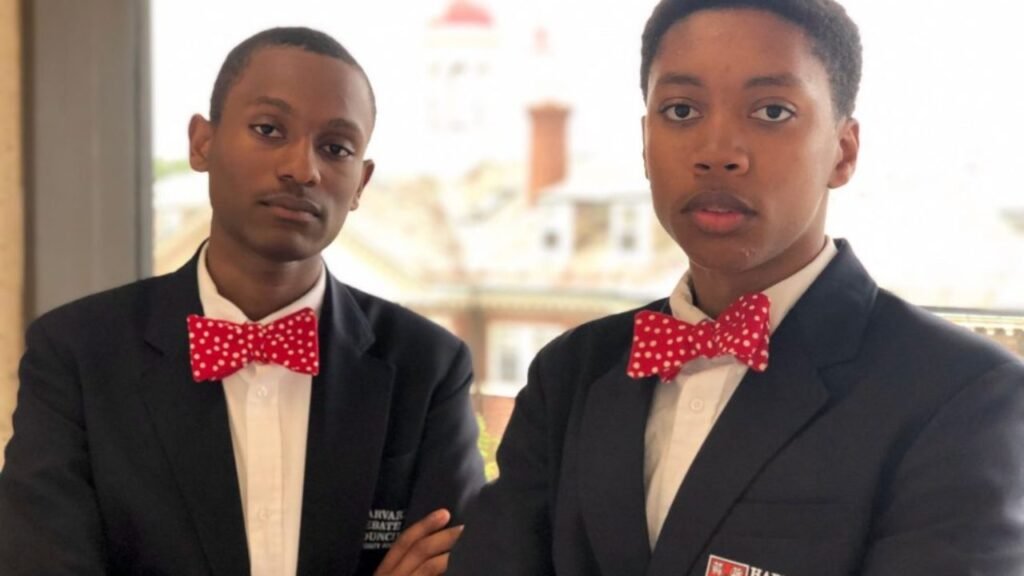 The pair successfully preserved their perfect record for two straight years, setting a competition record.
Harris attends Westlake High School as a senior, while Roman is a senior at North Atlanta High School. DJ Roman and Keith Harris were chosen to represent their debate team in the championship round, however, despite having no prior experience participating in debates, they overcame other students from 15 different countries.
DJ Roman and Keith Harris had been working with Harvard's associate debate coach, Brandon P. Fleming, for almost ten months prior to the actual tournament. The coach received great praise for his work with the Harvard Diversity Project, which aims to identify and develop minority adolescents in Metro Atlanta before enrolling them on full scholarships in Harvard's summer residency.
The majority of our kids have never experienced the influence of intellectual debate,
"We seek to level the playing field by introducing our students to higher level academic disciplines that are typically unavailable in traditional school settings," the statement reads. "Knowing that they will compete against hundreds of scholars who have years of debate experience combined with the benefit of private and prep schools to their advantage."
Speaking additionally on the occasion of their historic victory, Roman said:
"We have worked so hard for this moment,"
"Our success is much greater than just us; we are demonstrating to the world what black youngsters can accomplish when given equal access to opportunities and exposure. This victory belongs to our city, our culture, and especially our ancestors.
CTA on DJ Roman and Keith Harris's Story
Jevemo monitors scholarship possibilities throughout the globe so that we can let you know when one becomes available and remind you.
There are several scholarships available right now in Europe, the United States, the United Kingdom, and Canada on our website. Feel free to check them out.