Esther Nwankwo, a Nigerian woman, has inspired many people, particularly women, with her narrative of overcoming obstacles to become the top graduating student in her department.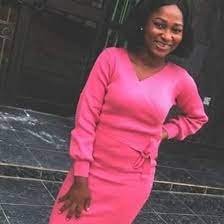 Esther said that her father had denied her a college degree because she was a girl.
On Esther Nwankwo's LinkedIn page, Esther shared her success story and stated that she had to pay for her own university degree because her father would not continue to support her after she graduated from high school.
Esther Nwankwo wrote: "According to him, his culture does not favor the education of female children, also because of economical limitations."
Esther said that it was her drive to excel that prompted her to take on menial jobs as a means of paying for her education.
The first-class graduate admitted that she was pessimistic about her future, but she also said that her will to excel was what kept her going. She continued by saying that she was tenacious and prepared to make sacrifices for achievement.
"I started on my route to being educated," she added.
I took on multiple low-paying jobs to save money for higher education, Esther said, adding that when she made a step, God provided for her.
Esther earned a national diploma (ND), and from the University of Nigeria Nsukka (UNN), she went on to get a BSc in Accounting.
The gorgeous young woman who earned first-class honors in her degree also won the award for her department's top graduating student.
While still a student, Esther Nwankwo earned both the AAT and the designation of a chartered accountant. The bookie thanked God and praised the assistance she received from Nwankwo Obinna, Kabir Mohammed, and her mentor.
CTA on Esther Nwankwo's Story
Jevemo monitors scholarship possibilities throughout the globe so that we can let you know when one becomes available and remind you.
There are several scholarships available right now in Europe, the United States, the United Kingdom, and Canada on our website. Feel free to check them out.