This is to bring to your notice the application window for the Fully Funded Friedrich Ebert Stiftung Scholarships, Germany 2023-24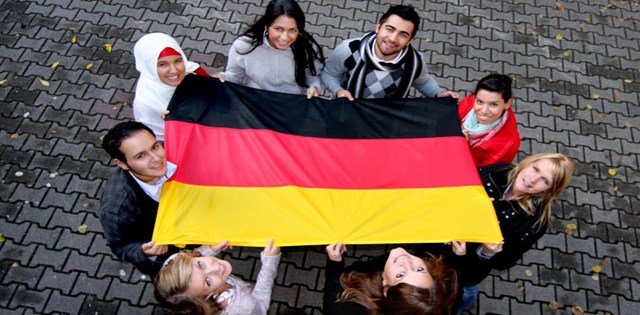 Important Points
Listed below are the key points to be noted about Fully Funded Friedrich Ebert Stiftung Scholarships, Germany 2023-24:
Funding is full
They take all courses at Accredited German Universities
International students are eligible
All Undergraduates and Postgraduate applicants are eligible
Brief Description
DAAD/Friedrich Ebert Foundation Scholarships 2023–2024: Interested candidates may still apply for the Friedrich Ebert Stiftung Scholarships to study in Germany. Students from Africa, Asia, Eastern Europe, and South America who intend to enroll in Germany's Bachelor's or Master's degree programs are eligible for the scholarships.
See also: Capes Humboldt Research Fellowships at Free University of Berlin, Germany 2023-24
Up to 40 students are given FES sponsorships each year. A monthly stipend of 861 euros is given to international students, and their health insurance costs are covered. Student families are given a 276 EUR family stipend. Every student who can demonstrate exceptional academic achievement and a desire to study in Germany may submit an application.
Application Deadline
Application deadline varies. Check here for full dates.
Eligible Courses
Fully Funded Friedrich Ebert Stiftung Scholarships, Germany 2023-24 is a scheme that looks to reward high-achieving internationals, and it is only available for the course below at the respective faculties:
Eligible Countries
Students from the following nationalities are eligible:
Africa
Asia
Eastern Europe
Latin America
Scholarship Award Benefit
All of the following will be provided by the university:
The base monthly allowance for international students is EUR 861.
Moreover, health insurance expenses are covered, and students who have children are given a family stipend of EUR 276. There is no need to pay back the scholarship.
There are 40 prizes available.
Degree Type
Fully Funded Friedrich Ebert Stiftung Scholarships, Germany 2023-24 is for Undergraduates and Postgraduate students.
Number of Awards
Eligibility Criteria
All applicants must meet the following criteria to be considered for the Fully Funded Friedrich Ebert Stiftung Scholarships, Germany 2023-24:
Eastern European, African, Asian, and Latin American applicants are accepted.
The candidates' exceptional academic performance is taken into account.
Applicants should be devoted to social democratic ideas and have a desire to study in Germany.
The best pupils are those who achieve well academically and have strong social abilities.
Students from any subject area who have demonstrated exceptional academic achievement and want to study in Germany are eligible to apply.
English language proficiency is not a necessity.
Application Procedure
The following procedure remains the only viable route to apply rightfully:
Follow the instructions below to apply for a Friedrich Ebert Stiftung Scholarship;

Visit the DAAD scholarship database first to validate your national criteria;
For information on whether you are qualified to apply for the programs, choose your status and your country of origin.
You cannot apply for this scholarship program if your status and/or country of origin are not listed.
To submit your application, have access to all the application forms and supporting documentation.
Because the application page's default language is German, it is advised to use a browser with language choices (such Google Chrome, Firefox, etc.).
Please click the Fully Funded Friedrich Ebert Stiftung Scholarships, Germany 2023-24 to begin your application.
Frequently Asked Questions
The following are the FAQs that would help you in your scholarship search:
Fully Funded Friedrich Ebert Stiftung Scholarships, Germany ?
It is a Undergraduates and Postgraduate position for only high-achieving applicants of the scholarship.
What are Tips to Increase My Chances of Getting Selected
Follow deadlines and give all documentation correctly upon request.
Is this Scholarship for Both Domestic and Foreign Applicants?
This is for only International applicants.
Not interested in this particular scholarship? See other scholarships here