Isah Auwal Barde, a clever 17-year-old Nigerian kid, got a scholarship to study computer engineering after constructing a useful remote-controlled robot out of leftover cardboard paper.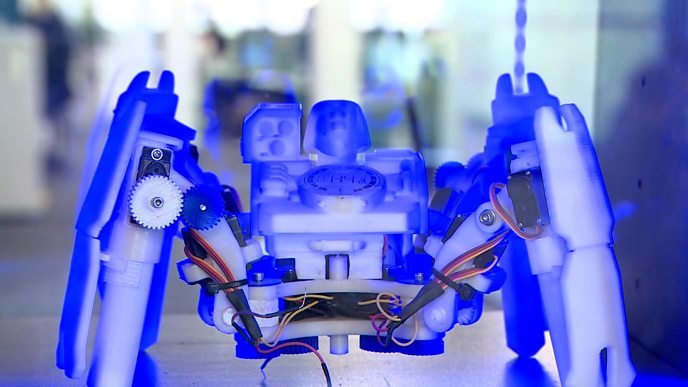 Isah Auwal Barde, a native of Kano in northern Nigeria, just finished his secondary school and has great expectations for furthering his education. Isah Auwal received a scholarship to Baze University shortly after his remarkable tale gained notoriety.
Isah Auwal created a robot that uses a robotic exoskeleton remote control, a technology that lets the user interact with the robot to operate it. He said that it did take him two years to create the robot using items found locally, including metal, copper wires, pipes, foldable cardboard, and DC motors.
"Di DC motors are the most costly of all the materials I utilize for my design, and each of the six employed in the robot costs just N500."
"After creating the robot, I began figuring out how to make it move rather than remain stationary, so I started working on the exoskeleton, which now causes it to move."
Isah said, "At the present, the robot can replicate whatever I do; if I move my hand up, the robot will do the same, and if I move my hand down, the robot will do the same."
Isha Auwal said that he wants to pursue robotics engineering to help Nigeria address its security issues. However, the Nigerian government has given him a scholarship for a bachelor's degree in computer engineering.
He noted that his current achievement is just his starting point as he plans to build bigger and better robots. "This is just my starting point, my dream is to build an artificial intelligence robot that can control itself without any remote control," he concluded.
Positives from Isah Auwal Barde's Succees Story
Isah Auwal Barde's story is an inspiring one and you can also win a scholarship. To make this possible, we at Jevemo alert you whenever new scholarship prospects become available. We also keep track of all available scholarships throughout the globe.
There are several open scholarships in the US, Canada, and Europe with a bulk of these updates on our website. Feel free to check them out.