After being accepted into 29 institutions throughout the country, Kamryn Stargell, a standout student from North Atlanta High School, has earned an impressive $2.2 million in scholarship prizes.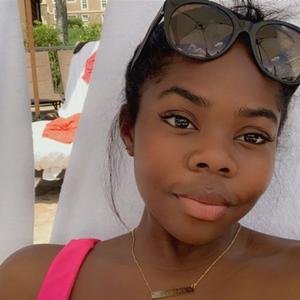 "I was so eager to enter. In an interview with Fox 5 Atlanta, Kamryn stated, "I was mostly depressed because I was so concerned about applying and waiting to know whether I was going to get in.
Kamryn Stargell added that she began submitting applications to colleges and for scholarships as soon as she had the chance, even before she had finished high school. She said that she used her mother's assistance to finish all of her applications in less than five months.
Given that Kamryn Stargell will now be able to follow her goals of becoming a doctor, Kamryn Stargell was unable to contain her happiness and thankfulness at receiving the scholarships.
After all of the effort we put into applying, Kamryn remarked, "Knowing I got into college, if I only got into one of them, was truly a breath of fresh air."
"It's really just an overpowering feeling," she continued, "just knowing that I won't have to graduate with thousands and thousands of dollars in debt and being able to move on to my next stage in my career without that financial weight."
Kristie Stargell, Kamryn Stargell's mother, said that her daughter began working toward greatness at a young age. She stated that she anticipated her obtaining a $1 million scholarship.
"Honestly, my objective was to raise $1 million. But what if it went on? Wow! This is more than I could have ever anticipated, and we are incredibly blessed," Kristie stated.
In reference to Kamryn Stargell's aspirations for the future, Kamryn says she hopes to become a doctor. "I absolutely want to work in the medical sector, either as an OBGYN or someplace else. After undergrad, hopefully continuing on to medical school. That is my intention and strategy, Kamryn added.
After much deliberation, Kamryn decided to enroll at Tulane University in New Orleans, Louisiana.
CTA on Kamryn Stargell's Story
Jevemo monitors scholarship possibilities throughout the globe so that we can let you know when one becomes available and remind you.
There are several scholarships available right now in Europe, the United States, the United Kingdom, and Canada on our website. Feel free to check them out.