Rene Neira, 88, who had not attended school since the 1950s, has successfully earned a Bachelor's degree from the University of Texas-San Antonio in the United States.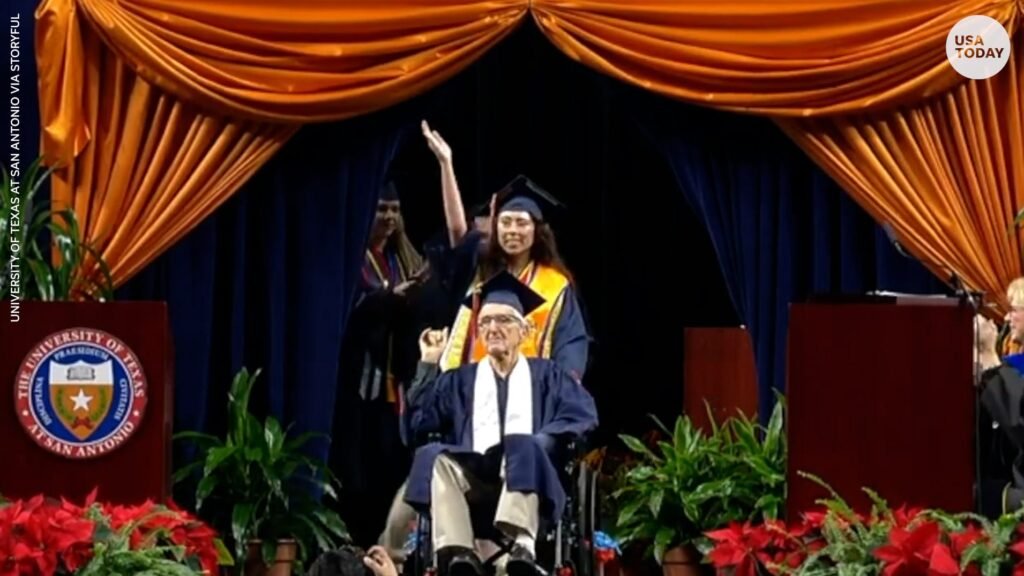 His granddaughter, who graduated at the same time, said that earning a Bachelor of Arts (B.A.) in Economics is a very unique accomplishment.
Melanie Salazar, Rene Neira's 23-year-old granddaughter, called the accomplishment exceptional.
She continued by recounting how her grandfather had always wished to go to college but couldn't till he was quite old. She claimed that he stopped attending school in the 1950s in order to devote himself to raising his family.
Together with her grandfather, Melanie enrolled at the University of Texas at San Antonio. Her grandfather, Rene Neira earned a Bachelor of Arts (B.A.) in Economics, while Melanie earned a Bachelor of Arts (B.A.) in Communications.
I'm extremely proud of my grandfather for finishing his first day at PAC this semester, Melanie remarked in a tweet. 88 years old and still going strong.
During the graduation ceremony, she pushed her grandfather in a wheelchair, and she admitted that she nearly burst into tears of happiness when everyone clapped for him.
CTA on Rene Neira's Story
Jevemo monitors scholarship possibilities throughout the globe so that we can let you know when one becomes available and remind you.
There are several scholarships available right now in Europe, the United States, the United Kingdom, and Canada on our website. Feel free to check them out.