Adebisi Adebayo, a talented Nigerian, has made history after earning scholarships to four (4) top colleges in the United Kingdom.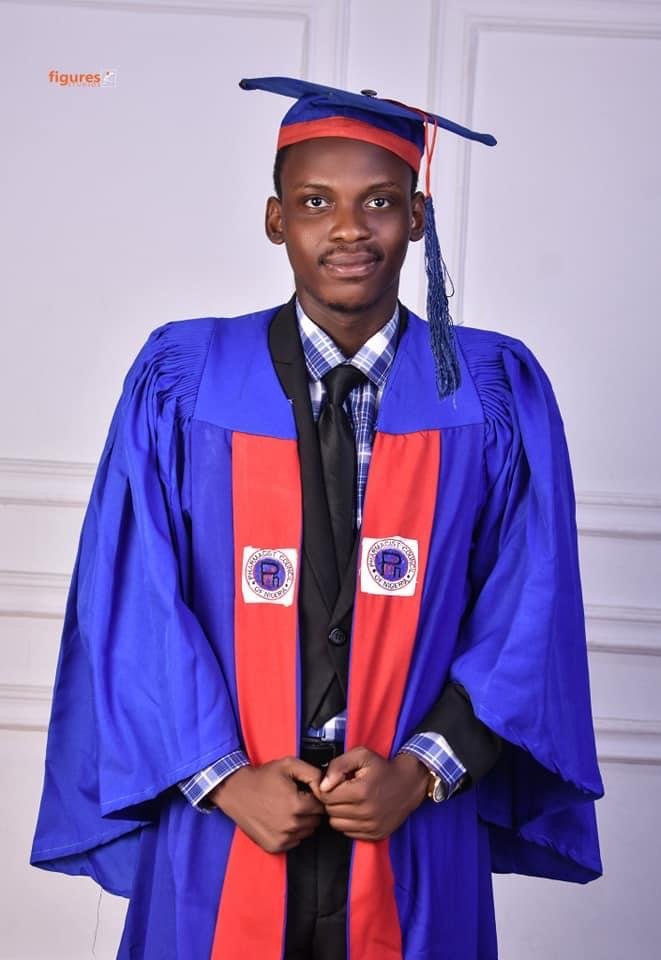 Adebisi Adebayo received an exceptional first-class Bachelor of Pharmacy degree from the University of Ibadan in South-West Nigeria (B.Pharm). He became one of the university's top graduating students.
The motivated young guy, however, went on to submit applications for scholarships in the UK since his love of research continues to be his primary priority. Yusuff revealed that he submitted scholarship applications to four prestigious UK universities, including the University of Oxford, Cambridge, Nottingham, and Southampton.
The four universities looked through his paperwork, and they all gave him scholarship offers to attend their various schools. He received an MPhil in Population Health Sciences from the University of Cambridge as well as an MPH in Global Health from the same institution.
Adebisi Adebayo received offers for an MSc in Global Health from the University of Southampton and an MSc in Global Health Science and Epidemiology from the University of Oxford, respectively.
Adebisi Adebayo, one of the eight scholars selected to the University of Oxford, said that he had opted to enroll there on a fully sponsored scholarship after being given the choice between the four possibilities.
Yusuff commented on LinkedIn, "It is a privilege to be one of the eight Commonwealth Shared Scholars recommended by the University of Oxford and to have been admitted into this extremely selective program.
Adebisi Adebayo continued by saying that in addition to the Kevin Molloy Fellowship from Knowledge-Action-Change, he had also received two recommendations and one allocation for Commonwealth Shared Scholarships. He wishes his experience might encourage other young people to work hard and pursue their goals.
"The voyage has been intriguing and filled with a range of feelings. Another example of how your background is never a barrier is my story. I am really enthusiastic about this new stage of my life, particularly the chance to develop my skills in global health research in this top-notch learning environment, he added.
Adebisi Adebayo expresses gratitude to God, his teachers, and his family for their help. I appreciate God, my mentors, my family and friends, sponsors, instructors, lecturers, and everyone else who has helped me along the way, the man continued.
CTO on Adebisi Adebayo's Scholarship Offers
The UK government annually awards the Commonwealth Shared Scholarship, which enables foreign students to attend university there for free. Jevemo keeps track of these scholarship possibilities to let you know when they become available and alert you. Feel free to check through our catalog for eligible scholarship offers.