A brave Nigerian woman by the name of Badmus Falilat left the University of Lagos in South West Nigeria after four years to enroll in a new undergraduate program at Tampere University of Applied Sciences in Finland.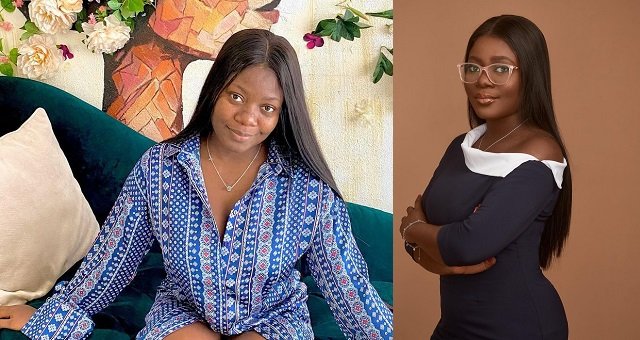 Badmus Falilat enrolled at the University of Lagos (UNILAG) in Nigeria to pursue a bachelor's degree with the goal of graduating after four years of study there. She did, however, clarify that she was forced to leave the program after three academic semesters, or four years in actual time during the lengthy ASUU strike in 2020.
Speaking about how she became agitated by the ongoing strike, Falilat said she was kept going by her determination to earn a bachelor's degree.
According to Badmus Falilat, one of the hardest choices she's ever had to make was to leave her three-year plus Unilag program after applying for it for four years in order to start over in a different country.
"The ASUU strike in 2020 shattered me. Before that, I had a less-than-ideal experience; the Nigerian federal university system nearly cost me my life, but I was determined to finish my degree before moving on to further my studies abroad, she said in a tweet.
When asked how she arrived in Finland, a country she characterized as having a completely different experience from the UK, she said that advice to travel to Finland was given due to the country's lower cost of living.
"The UK was my top option, but I can't really afford to live there." One night, I spoke with @Deshsmalls, and he informed me about Finland. This occurred in November or December, and I decided to go forward with it in January.
"The next year, I finished my application and received the residence permit. I was unable to discuss it with anybody save my employer since it sounded like a strange concept and I frequently faced worry.
"While juggling Unilag, my application to Finland, and working a full-time job, I questioned if I was doing appropriately. Will it be worthwhile? It was not an easy choice, but I can affirm that the experience will be unique and that it will be worthwhile for me. Khaki definitely isn't leather! ", Badmus Falilat penned.
If you're interested in studying in Finland, it may interest you to know that there are now open scholarship possibilities across Europe.
CTA on Badmus Falilat's Story
Jevemo monitors scholarship possibilities throughout the globe so that we can let you know when one becomes available and remind you.
There are several scholarships available right now in Europe, the United States, the United Kingdom, and Canada on our website. Feel free to check them out.