Charlotte Gunessan, an Ivory Coast-born 26-year-old woman from Africa, has just become the first woman to receive the Royal Academy of Engineering's Africa Prize for Engineering Innovation.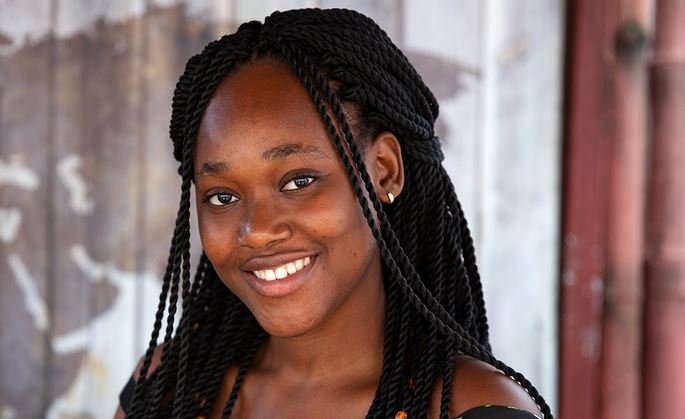 The Royal Academy of Engineering in London sponsors the Africa Prize of Engineering Innovation, a yearly prize worth $25,000 presented to scientists and engineers who have made excellent breakthroughs in the UK.
After developing a digital verification system called BACE API that uses face recognition and artificial intelligence to remotely and instantly confirm the identities of Africans, Charlotte Gunessan and her team were awarded the 2020 prize.
She described how the system functions by comparing a user's live photo to the picture on their official documents, like their passport or ID card.
"For the individual trying to submit their application, we ask them to switch on their camera to make sure the person behind the camera is real and not a robot," she added in her own words. We are able to live-capture a person's face and then compare that image to the one on the previously uploaded document.
According to a release by the Royal Academy of Engineering, Charlotte Gunessan's idea was chosen as the most remarkable by the Africa Prize judges and a live audience.
Rebecca Enonchong, a businesswoman from Cameroon and judge for the Africa Prize, stated, "We are really delighted to have Charlotte Gunessan and her team win this prize. We are confident that their cutting-edge technology will have significant advantages for the continent. It is crucial to have technologies like facial recognition based in African communities.
CTA on Charlotte Gunessan's Story
Jevemo monitors scholarship possibilities throughout the globe so that we can let you know when one becomes available and remind you.
There are several scholarships available right now in Europe, the United States, the United Kingdom, and Canada on our website. Feel free to check them out.