Ellouise Lewis, 90, of Gulfport, Mississippi, recently obtained her GED after seven decades after she was forced to leave school due to family obligations. Her nursing home hosted a graduation ceremony.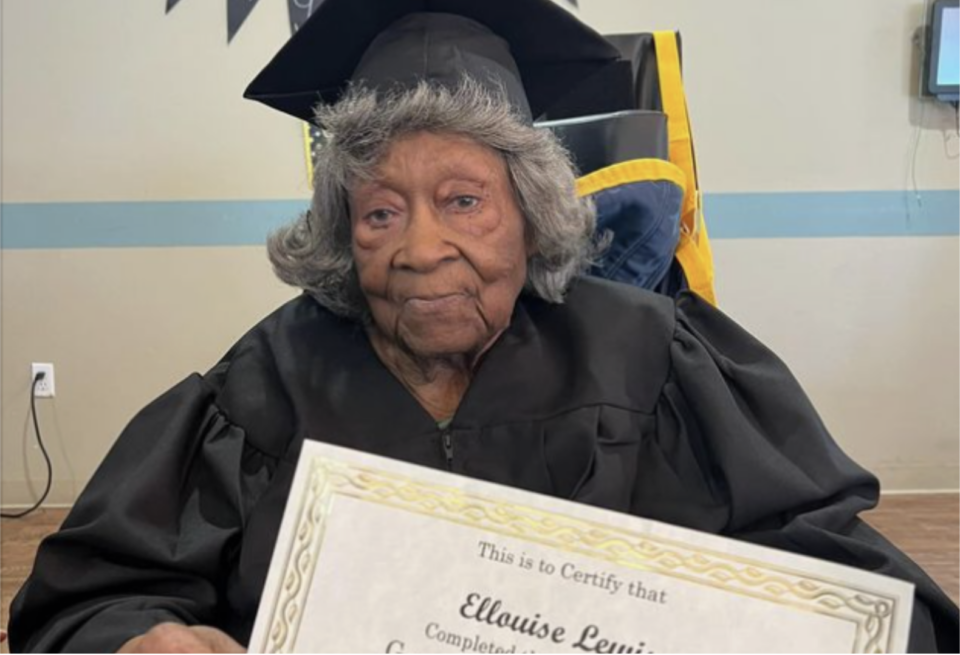 Lewis said to WLOX, "I never did have the chance to graduate until this day."
When Lewis left high school, she was in the tenth grade. She recalled how she always wished she had finished her schooling whenever she thought back to those times.
Lewis has been admitted to the Gulfport Care Center, where the staff has assisted in fulfilling her dream. They got in touch with the religious institution and adult education facility Wells of South Gate.
Activity Director Lisa Perdue stated, "Making this possible is a pleasure to me and to my teammates.
Ellouise Lewis took the practice exam and passed it, becoming the first person to ever get an honorary GED from the company. Despite not being a legitimate GED, Lewis' expertise and commitment to finishing the course at SouthGate are nonetheless highlighted.
"I was thrilled to hear that I could acquire my GED here. Excuse me, but I'm still delighted to know that I can do this," she replied.
CTA on Ellouise Lewis's Story 
Jevemo monitors scholarship possibilities throughout the globe so that we can let you know when one becomes available and remind you.
There are several scholarships available right now in Europe, the United States, the United Kingdom, and Canada on our website. Feel free to check them out.