The writers of My Voice Is My Superpower, Michelle Davey and her 8-year-old daughter Laiya, are set to take the world by storm.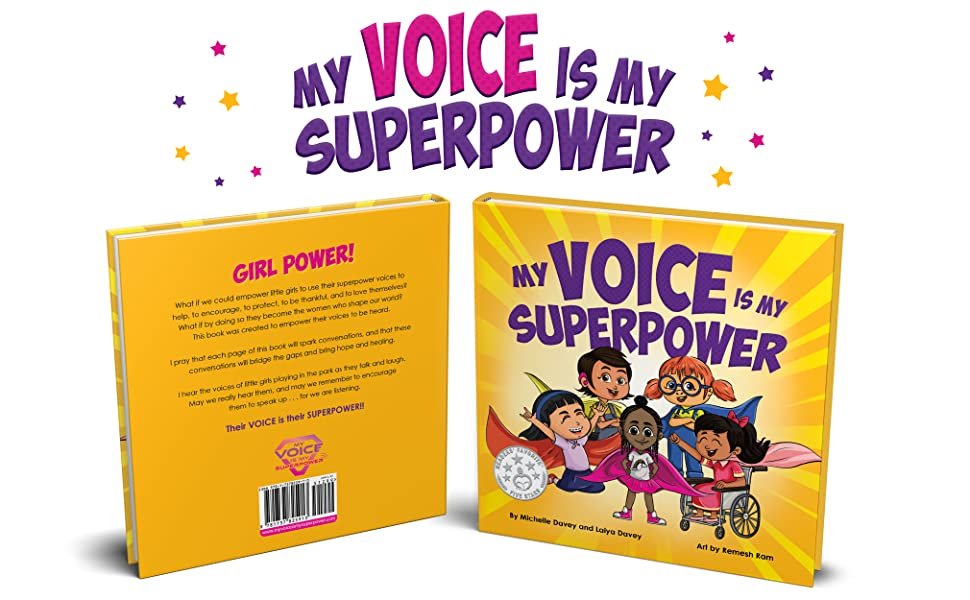 Their upcoming book was created by these young minds from Baltimore, Maryland, in the United States to show young girls all the different ways they can use their voices as a superpower to support, defend, and stand up for themselves.
We live in a society that tends to silence female children, but this book provides young girls with the green light to raise, exalt, speak, protect, and have their voices heard.
It's not necessary to speak first in order to be the loudest person in the room; all you need to do is figure out how to use your voice in a distinctive way to stand out from the crowd while still being aware that your voice will always be sufficient.
According to Michelle Davey, the book "My Voice Is My Superpower" is a motivating and inspiring tale that will inspire them to have confidence in themselves. The book gives young girls confidence boosts and encourages them to speak up for themselves.
Readers of the book will follow the girls as they go about their daily lives, using their superpower—their voices—to sing, praise, defend bullies, and even have a talk about protecting their private parts.
The book includes lovely artwork, inspirational quotes, scriptures from the Bible, and behavior examples. Girls from various nationalities are represented by the characters in this book.
Michelle Davey also iterated that the purpose of the book is to remind girls that they are attractive in their own right, regardless of whether they are wearing glasses, braces, a Hot Pink hearing aid, or even a wheelchair.
Girls will discover that their ideas and opinions are valuable and that they can achieve everything they set their minds to. Additionally, using their voice demonstrates to them the value of their bodies and their superhuman abilities.
This book by Michelle Davey which has a 5-star rating from Readers Favorite, is offered online at Amazon, Target, Walmart, and Barnes & Noble as well as in-person at Urban Reads and Growing Minds Bookstores.
CTA on Michelle Davey's Story
Jevemo monitors scholarship possibilities throughout the globe so that we can let you know when one becomes available and remind you.
There are several scholarships available right now in Europe, the United States, the United Kingdom, and Canada on our website. Feel free to check them out.