Monica Nancy, a young and talented woman from Ghana, just graduated as a Marine Engineer with first-class honors.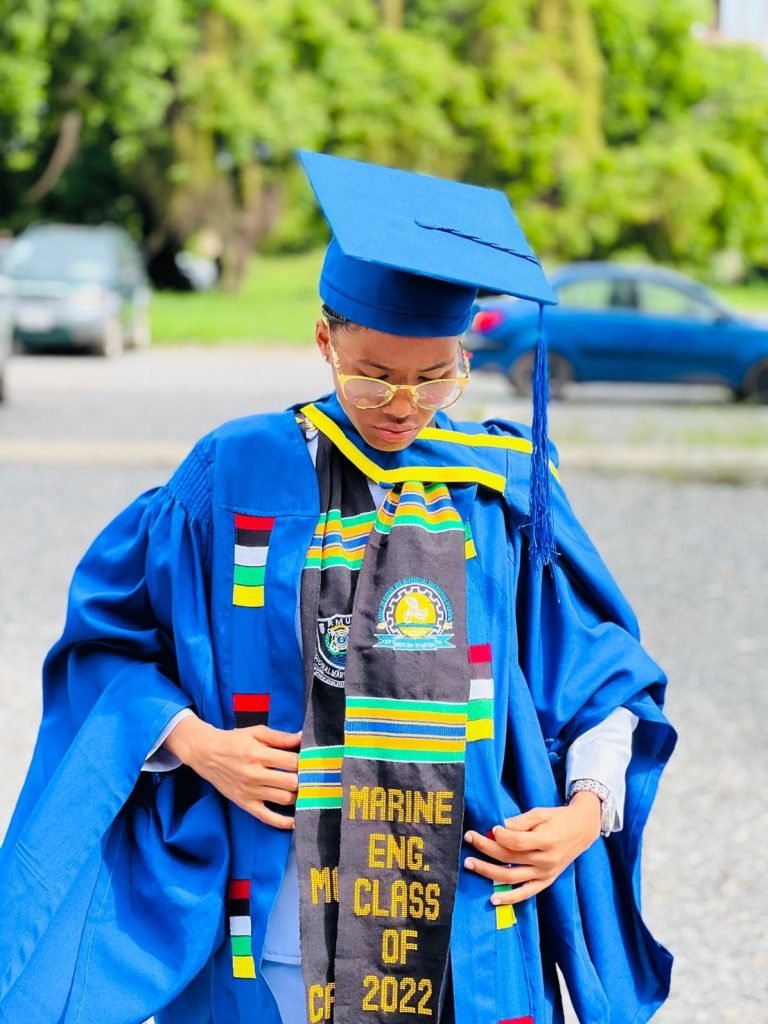 Monica Nancy earned a Bachelor of Science in Marine Engineering from the Regional Maritime University in Ghana, West Africa. She disclosed on her Linkedin page that she had a first-class degree and graduated with honors.
"I thank God for this day since I received first-class honors in my BSc Marine Engineering degree. Where might I have gone if it weren't for God? she asked in her letter.
Before pursuing her bachelor's degree, Monica had previously attended the Liberia Maritime Training Institute (LMTI), Liberia, where she earned an Associate Degree in Marine/Electrical Engineering.
Monica Nancy tweeted stunning photos at their 2022 graduation event, when she and her coworkers dressed in the Marine uniform, to celebrate her accomplishment.
Monica expressed gratitude to the Liberia Maritime Authority, the country's corporate and international ship registries, and the Liberia Maritime Training Institute.
Monica Nancy also expressed gratitude to her family for helping her succeed. "My loved ones, my mentors, my Linked In pals, and everyone who helped me succeed. Thank you for forming the person I am now, she said.
"Neither success nor failure is definitive; it is the fortitude to move on that matters. Future graduates were encouraged by her words, "Your job will occupy a significant portion of your life, and the only way to be genuinely fulfilled is to accomplish what you perceive to be excellent work.
CTA on Monica Nancy's Story
Jevemo monitors scholarship possibilities throughout the globe so that we can let you know when one becomes available and remind you.
There are several scholarships available right now in Europe, the United States, the United Kingdom, and Canada on our website. Feel free to check them out.