On LinkedIn, a black guy by the name of Morakinyo Olasupo announced that the NTU Excellence Scholarships had awarded him a Masters scholarship to study law at Nottingham Trent University.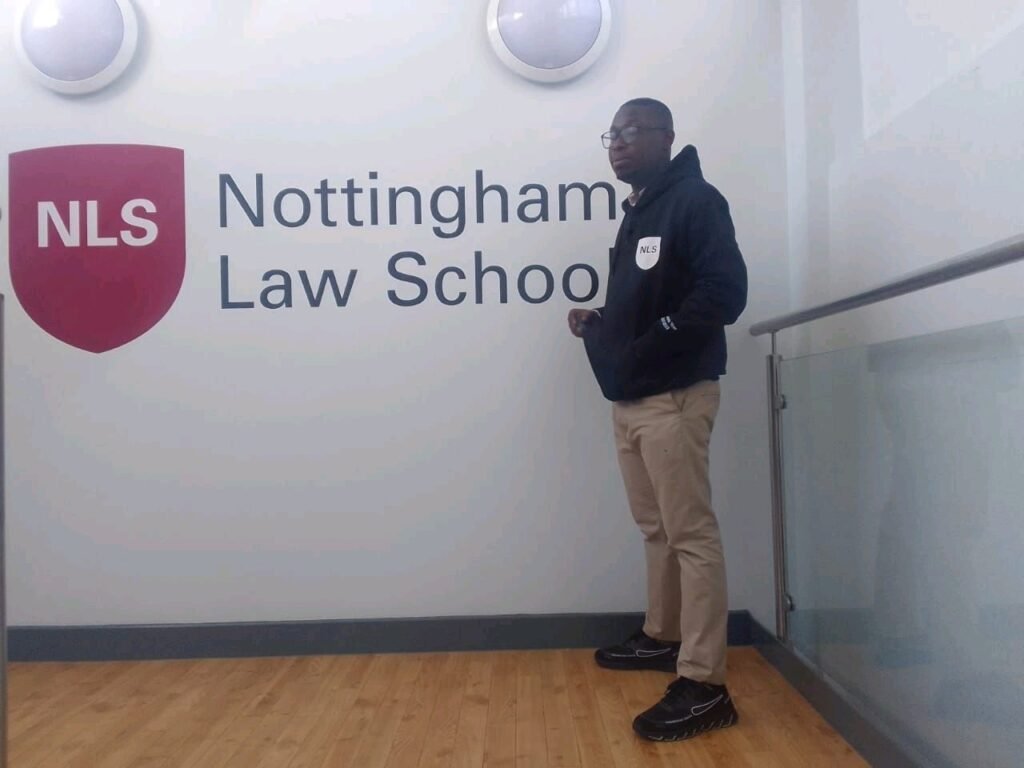 Mr. Morakinyo Olasupo posted the wonderful news on his LinkedIn page;
"Today, I resume classes to pursue my LLM in Human Rights at Nottingham Trent University after being given the NTU Excellence Scholarship, which is given to students who can show they have the potential to thrive academically and have a positive impact on the university community.
According to Morakinyo Olasupo, the LLM program will introduce him to the fields of international dispute resolution, intellectual property, international commercial law, competition law, as well as human rights and criminal justice, based on the course combinations he has chosen.
It's interesting that my first tries were for both admission and scholarship.
My straightforward advice to anyone considering pursuing a master's degree overseas is to just be determined, write that SOP, and apply for admission and scholarships. You have what it takes; you are only doubting yourself if you aren't already. Please don't underestimate your capacity to work for and achieve your goals.
While I wish myself the best, I want to thank everyone who reviewed my essay for my SOP and the scholarship. I also want to thank my brother, Olasupo Abideen, for his encouragement, drive, and passion. I adore you so much, awww.
I'm excited to add real value to the world through this new academic journey.
#LLMCandidate
#NTU
#ExcellenceScholar"
CTA on Morakinyo Olasupo's Story
Jevemo monitors scholarship possibilities throughout the globe so that we can let you know when one becomes available and remind you.
There are several scholarships available right now in Europe, the United States, the United Kingdom, and Canada on our website. Feel free to check them out.