Musawenkosi Donia Saurombe, a remarkable young lady from Zimbabwe, set the record for being the youngest woman in Africa to receive a Doctorate (PhD) degree at the age of 23.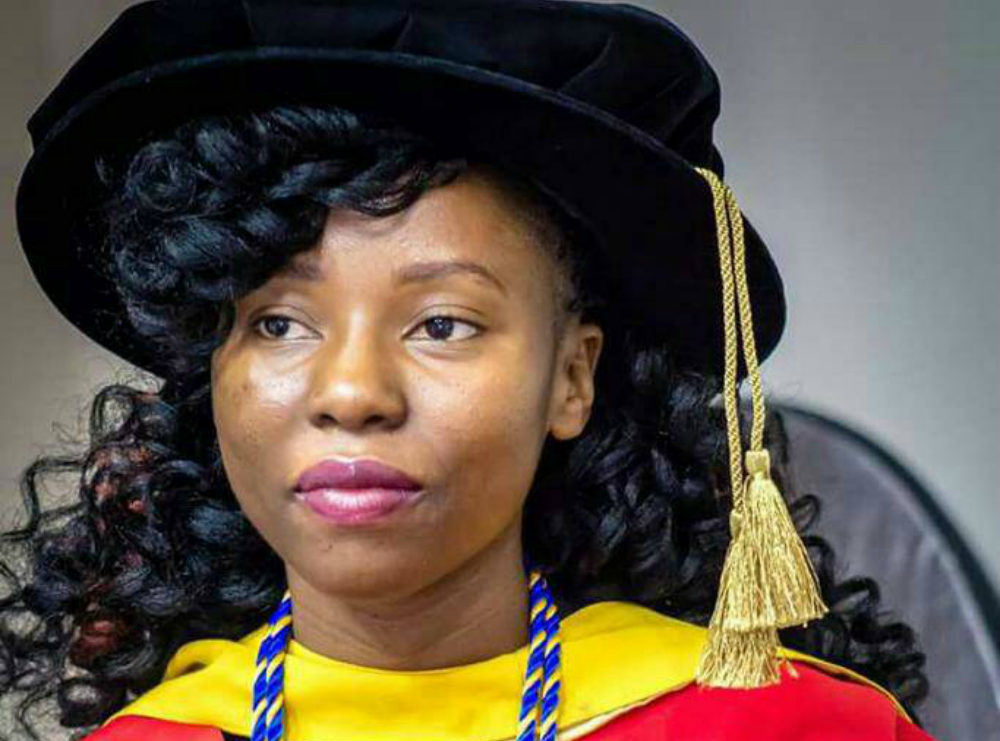 Musawenkosi Donia Saurombe enrolled in college when she was 16 years old and graduated with a bachelor's degree at age 19. She then enrolled at the ages of 20 and 21, respectively, for her honors and master's degrees.
At North-West University in South Africa, Musawenkosi Donia Saurombe enrolled in the Industrial and Organizational Psychology PhD program. She received her PhD at age 23, breaking the record for the youngest PhD holder in Africa.
Musawenkosi Saurombe said in her account of her travels that her father had to sell his automobile in order to pay for her education. She explained to News24 Beautiful, "My father had to sell his car, only to get me through my third year of college and also the regular social problems, being the youngest in my class."
"I am driven by my obligation to treat others well. In order to help people pursue their interests and aspirations, I am currently working as a post-doctoral researcher and youth activist."
Musawenkosi Donia Saurombe, who currently teaches at the University of Johannesburg, encourages the next generation to pursue achievement with boldness and audacity.
"As young people, it is crucial to develop the proper character characteristics. Don't let anyone tell you that you are below average or unworthy of having a dream; instead, be courageous, bold, and aggressive in your pursuit of success," she said.
CTA on Musawenkosi Donia Saurombe's Story
Jevemo monitors scholarship possibilities throughout the globe so that we can let you know when one becomes available and remind you.
There are several scholarships available right now in Europe, the United States, the United Kingdom, and Canada on our website. Feel free to check them out.